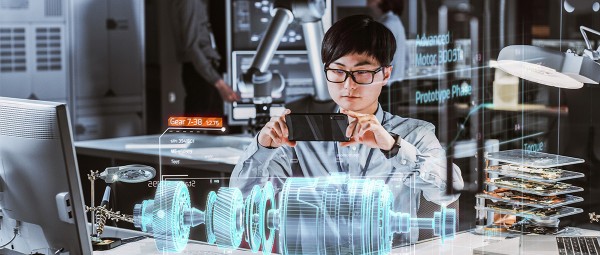 Machine simulation and digital twin
Virtual commissioning as a contribution to digitalization
The increasing digitalization of production brings some decisive advantages for companies. Digital twins of real systems can increase the efficiency and quality of production or reduce costs. Considering machines as simulations in virtual environments can present opportunities that would require a lot of effort or downtime without digital images.
Benefits of virtual commissioning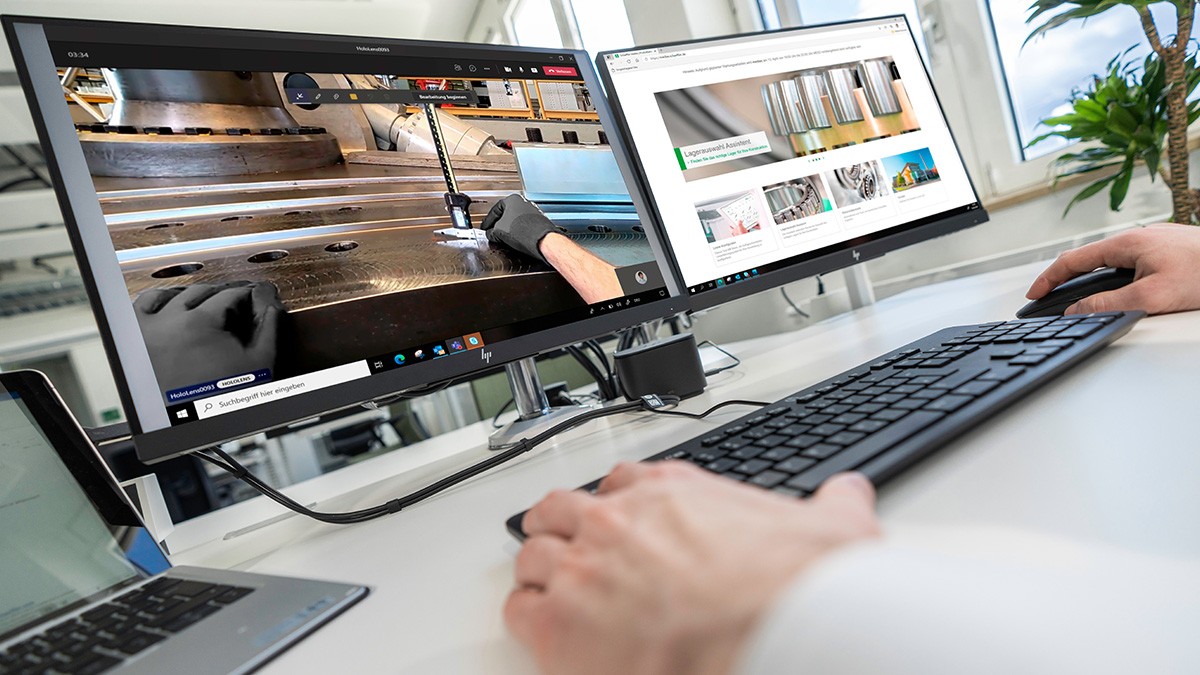 The simulation of processes and functions is increasingly a key component in the development of production concepts. At Schaeffler Special Machinery, work on a wide variety of software with virtual models begins with the creation of the concept and accompanies the machine development from the first steps to volume production at our customers' premises.
Virtual commissioning helps us to design cost-effective, sustainable manufacturing systems and to keep pace with global competition. Through virtual commissioning, we can improve the time-to-market and stability of our plants. Digital twins can continue to assist with the control, optimization and flexibility of production during ongoing system operation.
Test in the simulation
In the past, the creation of machines was a sequential process. The programming of the control system (PLC programming) and integrated robots etc. could be started alongside or after the assembly of the systems in our garage. The parallel development of software programming for the assembly of new machines leads to:
reducing time outlay for implementation
achieving more robust processes at earlier stages of assembly
validating and testing of software, interfaces and processes through digital mapping
reducing project risks and shortening delivery times
minimizing waiting times in real commissioning
increasing agility by customizing our systems using the digital twin.
Virtual commissioning also increases flexibility for new configurations or retrofits. This can increase efficiency in terms of time and resources.
Instruction and training
A major advantage of virtual commissioning with a digital twin is the possibility of conducting training courses for our customers' employees on how to use these models. Additional technologies, e.g. virtual or augmented reality, can make it possible to experience real machines on the basis of the digital system. Training can be conducted using the current model and from anywhere in the world. Functions, possible bug fixes or regular calibration or maintenance activities are demonstrated and learned using the digital twins of our systems. Employees can therefore obtain qualifications in a more cost-effective, more intensive and less time-dependent manner.
Example of a digital machine twin as part of virtual commissioning
The video shows the digital simulation of movements and process sequences on a small stand-alone machine. All software components used in the program were tested and optimized in a virtual simulation in parallel with the assembly of the actual machine. The optimum process sequence and the shortest cycle time could thus be achieved even before the machine functions were commissioned.
The idea of networked production
Networked production and digital twins are closely related and together form an important concept relating to Industry 4.0. The machine model is a digital copy of the physical system that is continuously fed with data in real time. On this basis, the twin can be used to make predictions about future events and problems in order to proactively resolve them before they occur in the real world. Through the use of algorithms and AI technologies, these data evaluations and remedial actions can be supported automatically or carried out autonomously.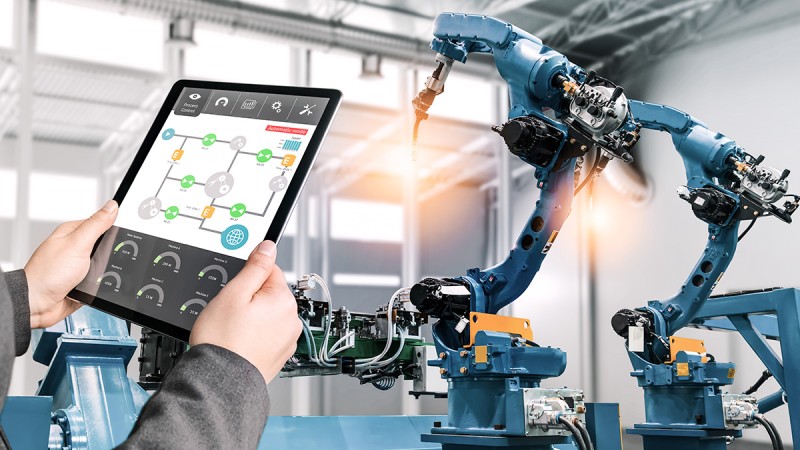 Share Page