Machining systems for ring geometries
Innovative machining systems for high precision
Whether in volume production or when machining small quantities – our machining systems are suitable for machining products with high precision requirements. These measuring, grinding and honing machines complement our range of products for assembly, testing, handling and automation. Our machine systems can be combined to give a continuous process for machining the surfaces of workpieces, with no need for major chaining efforts. The high degree of automation thus creates interconnected complete systems, from individual component through to finished bearing. As part of our global network, we have regional competence centers that specialize in implementing machining systems. Our competence centers can offer these systems cost-effectively and with short delivery times.
The Vx machine series: vertical machining systems with innovative manufacturing concepts for grinding and honing, in particular for simultaneous machining of large workpieces.
Grinding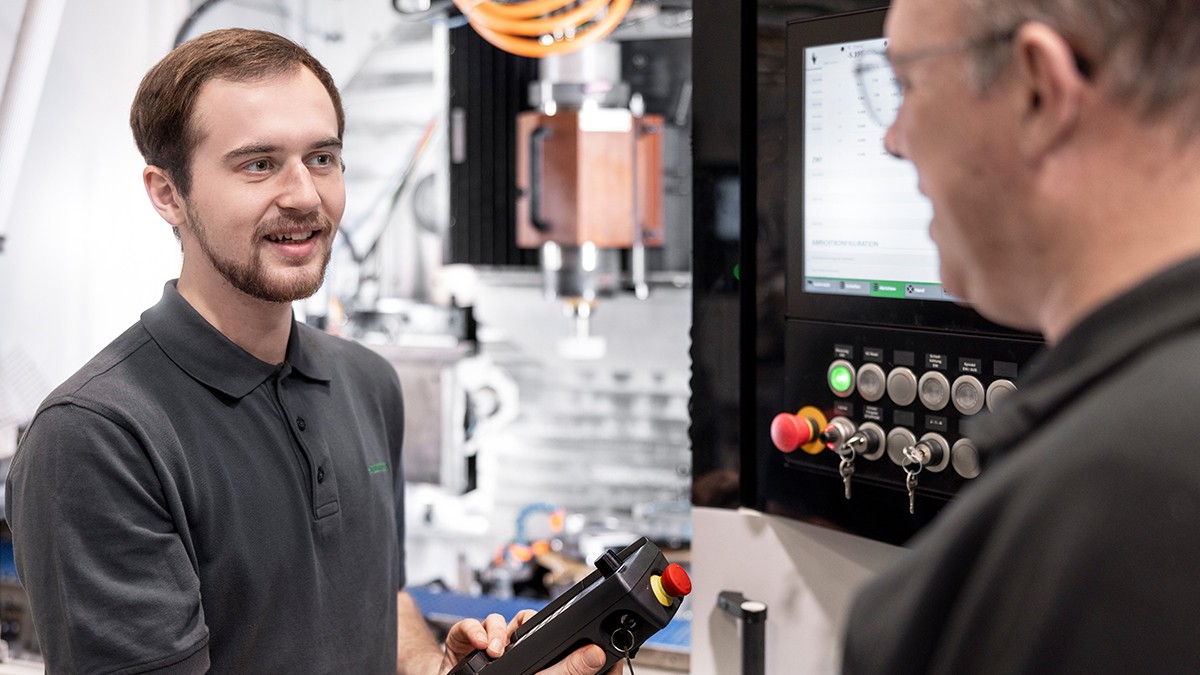 Developed for small to medium-sized workpieces with a maximum size of 460 mm, our vertical grinding machines produce the highest quality in the shortest cycle time. For high-precision, process-monitored machining of contours, we offer a versatile and application-oriented all-in-one system. The modular selection of different grinding spindle designs and dressing systems offers coverage for the widest possible range of applications.
Our scope of services includes:
internal grinding
external grinding
edge grinding
Side grinding
cup grinding.
Honing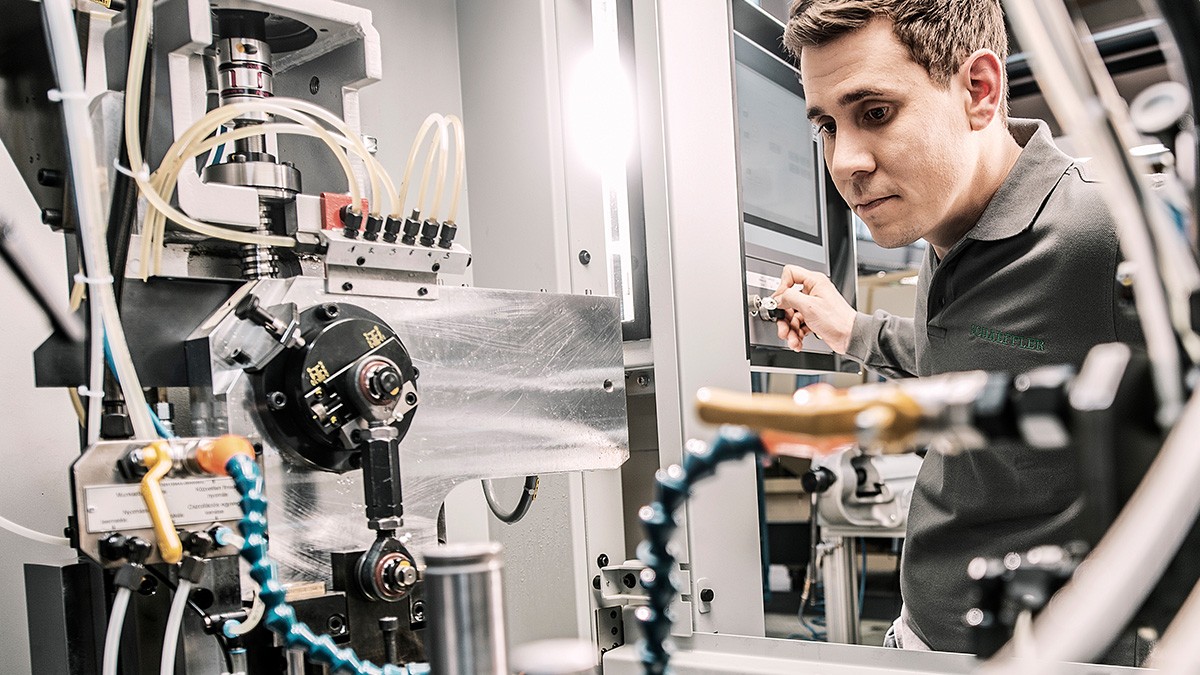 Our honing machines are the first choice when it comes to ultra-fine machining of contours and surfaces. They improve concentricity and roughness, reduce running noise and increase load-bearing capacity.
Our machines offer flexibility for:
short- or long-stroke honing
finishing with a honing stone
band honing.
The modular design of the VS/VH vertical grinding and honing machine concept allows for optimal, workpiece-related design of hard machining processes. The machines have the following characteristics:
compact design
lean interlinking
optimized tools
short setup time
high performance.
With our vertical machines, we can support our customers in attaining high-quality machining processes. The robust design contributes to a high level of overall equipment effectiveness (OEE) and thus to cost-effective production. Our Schaeffler software gives employees working on these machines full access to all process parameters at any time. The clear user interface makes it easy to navigate the control system, ensuring a safe and efficient machining process.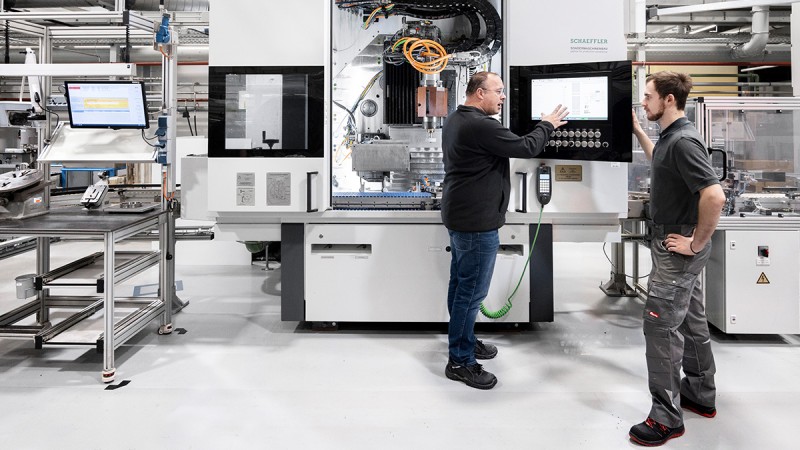 Universal grinding and honing of large bearings
Large bearings up to 4000 mm in size are currently in high demand and are primarily needed for wind turbines. In view of the considerable demands and requirements on product quality, our machines are characterized by top-level grinding performance and a reduction in the machining time required, with reference to the international benchmark. The fact that we specialize in the machining of rotationally symmetrical parts means that we do not have to compromise, as with customary universal grinding machines. We supplement our portfolio for machining large bearings with the manual handling equipment needed for ergonomic component transport.
The benefits to you the customer:
higher machine rigidity and thus better grinding performance
reduced handling effort and machining times
increased duration of autonomous operation
improved accuracy, in particular the concentricity of the surfaces with respect to each other.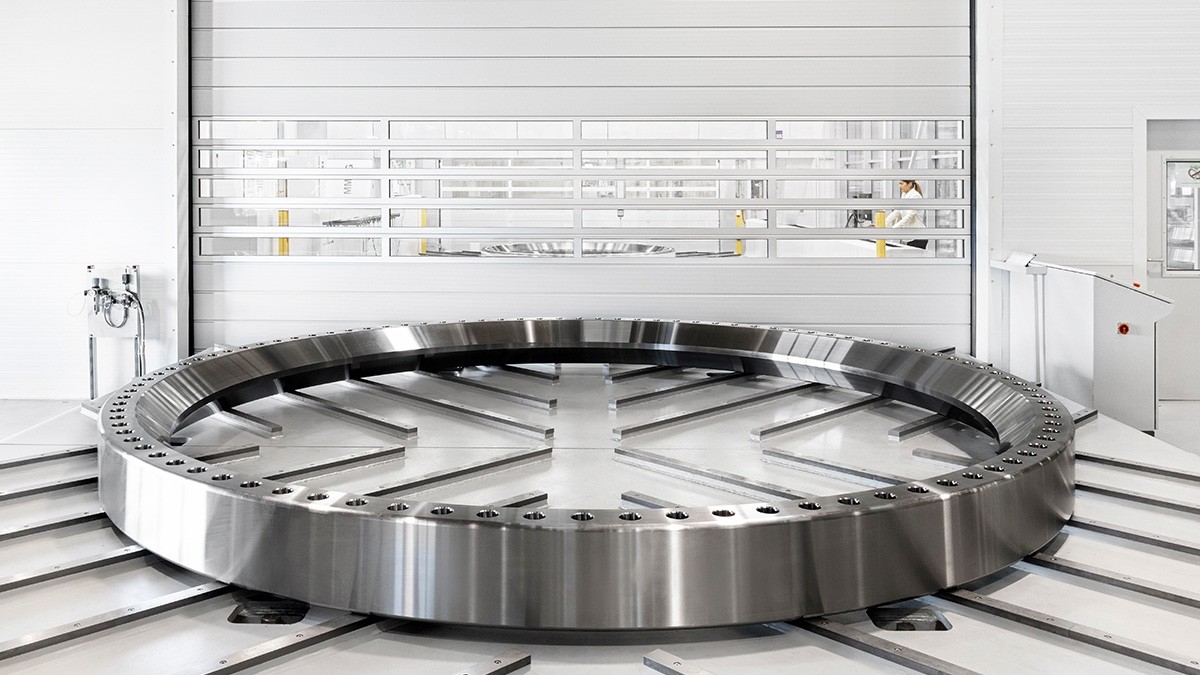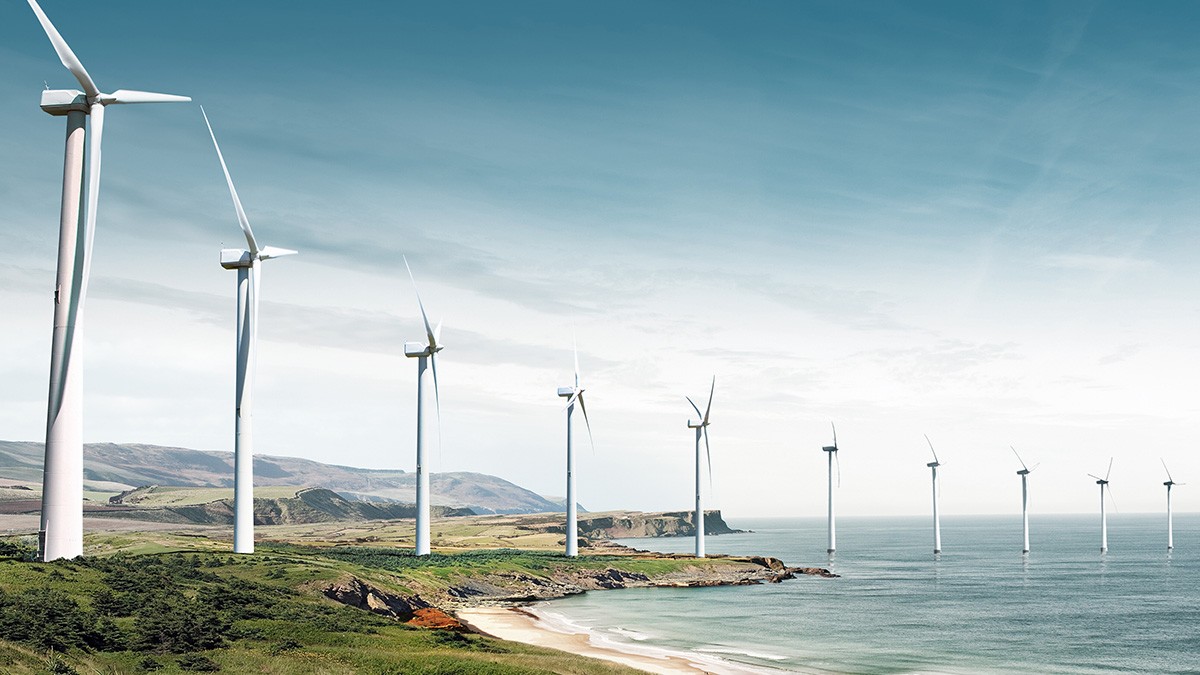 Share Page