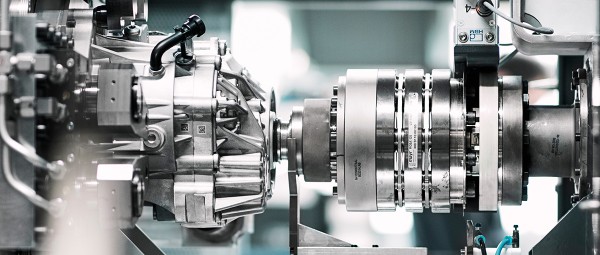 End-of-line test rigs for product control
High-performance end-of-line test rigs
End-of-line tests are final acceptance tests prior to delivery of the products. These tests ensure that the standards and specifications meet customer requirements. The scope of testing for end-of-line tests varies depending on the product and sector. Schaeffler Special Machinery is your industrialization partner. We develop tailor-made concepts for test rigs to test the quality and/or functional features of your products.
We offer these testing systems to our global automotive customers across all sectors, including e-mobility, industry, medical technology and consumer goods. Our experts design modular, scalable and application-specific systems with different logistics modules (manual loading, directly interlinked with pre-processes, robotic loading, AGV transport) and proprietary testing software.
Development of proprietary software
Testing systems can be used for automated monitoring of product quality or function. However, they can also help to regulate production control, based on the results of testing. One example of this is the grinding test, which is taken as a basis for reporting adjustments to the grinding parameters in the upstream process or initiating maintenance or tool replacement.
The software enabling complex production control is developed in-house by our experts, who have years of experience. The user-centric display is specifically optimized for end-of-line test rigs and makes it easier to control the machines. Data on statistics, process sequences, test results and much more can be output individually. A further advantage of our proprietary software is the focus on ease of handling when it comes to adjusting product parameters and machine data. Our software offers a user-friendly interface, graphic visualization and intuitive user guidance.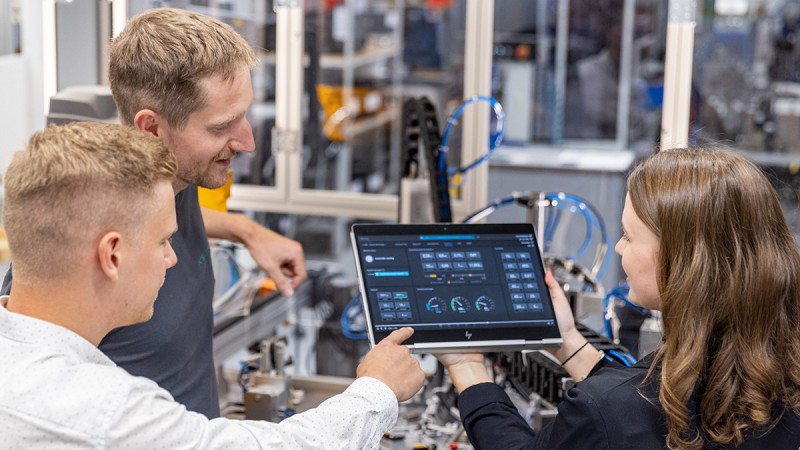 Modular testing systems for transmissions, hybrid modules and electric drive systems for axles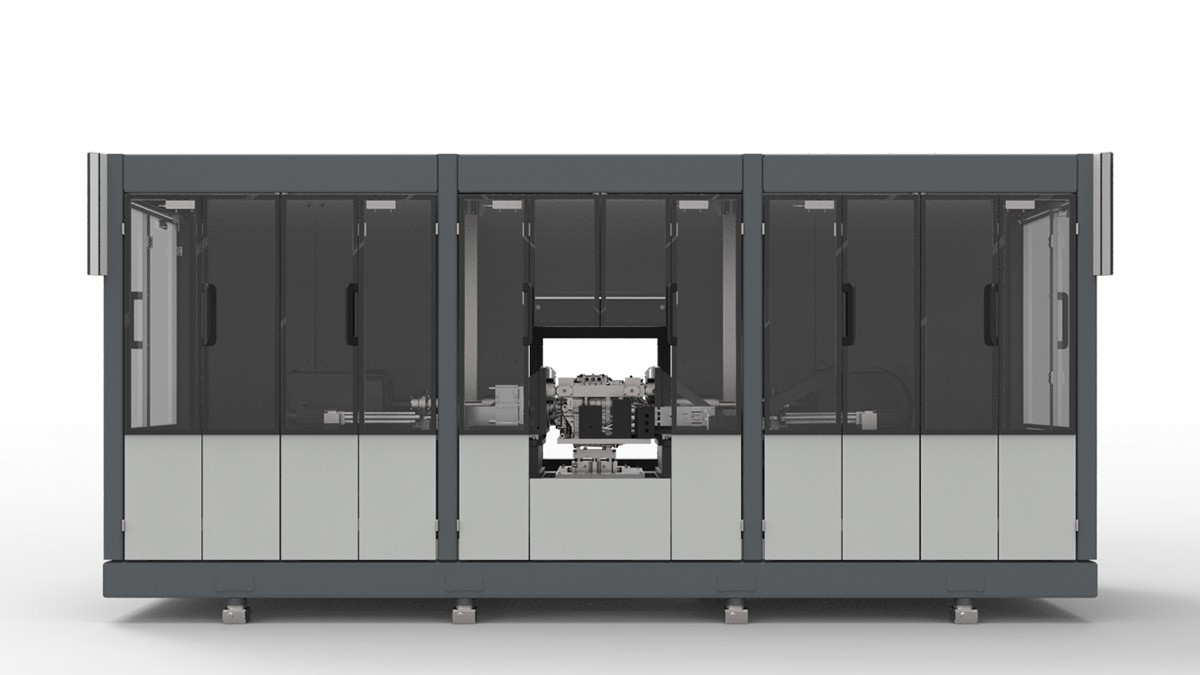 A particular highlight are our end-of-line testing systems for e-mobility products. Our high-performance test rigs for transmissions, hybrid modules or electric axles use electrical tests, efficiency measurements, performance data measurements via fatigue testing or acoustic measurements.
Areas of application for our end-of-line testing systems:
application-specific test cycles of load and speed spectra
determination of drive and transmission parameters
functional tests
NVH testing by means of tactile or non-contact acceleration measurement.
More than ten of these systems are already being used worldwide. As our contribution to climate-neutral production, we have equipped our end-of-line test rigs for e-axle systems with energy-efficient, compressed air-reducing and recuperative technologies. On the basis of the first final measurement, this could result in an annual saving of 1.1 t of CO2and 3200 kWh of electricity.
Share Page