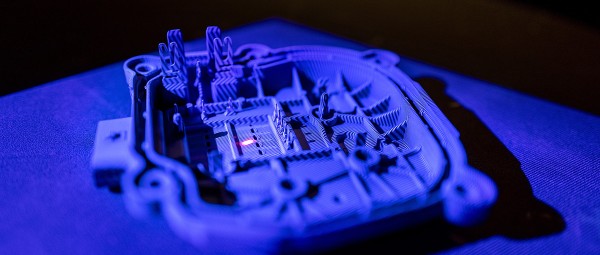 Multi-material 3D printing
3D printing with simultaneous use of different materials
Today, 3D printing methods (also known as additive manufacturing) are widely used in both private and industrial environments. Applying material layer by layer allows for a completely unprecedented level of design freedom and personalization and reduces production costs.
Today, different methods are used to print plastics, metals and ceramics in industrial environments. In the future, our technology will make it possible to print components in one piece from a variety of materials – even in serial production.
Our multi-material printing method
Working in collaboration with our partner for material application processes, we have developed a 3D printing machine that can create 3D-printed parts from a combination of metals and ceramics. We are pursuing a holistic approach to production, from designing the 3D geometry through to the finished component.
Together with our partners, we offer a range of services that encompasses the printers themselves – software included – and provision of the printed material. Supplementary services, such as "design to print" or machine measurement and calibration ensure robust production of the 3D-printed products.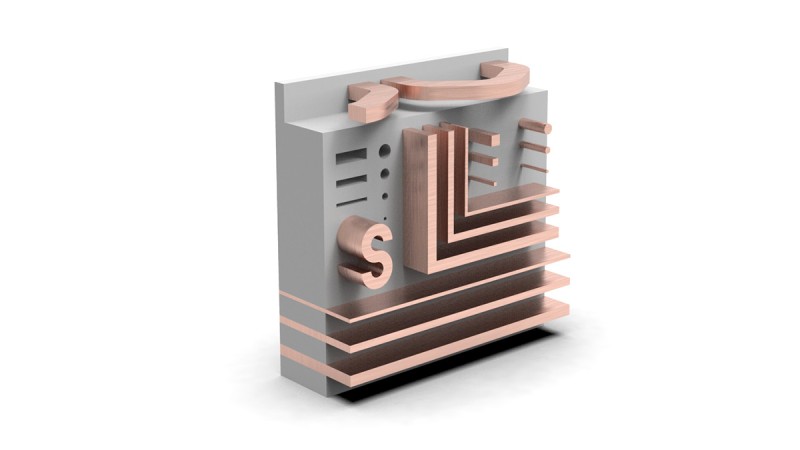 Innovative material application method
In this printing method, layers of materials are applied to the print bed. Up to three different materials are introduced from integrated powder reservoirs into what is known as a recoater. The recoater places the different powers side by side – layer by layer – on the work platform. A laser welding process gradually fuses the individual layers together. Multiple laser sources and scanners ensure optimized processing of a wide range of materials. Printing takes place in a process chamber protected by argon inert gas.
We have unique expertise when it comes to multi-material 3D printing, especially because we have the know-how to choose the right materials and can provide a consulting service for individual product design. Our knowledge of the optimum machine parameters help us to achieve an excellent print result.
Machine details
Component size: 250 mm x 250 mm x 250 mm
Accuracy 0.2 mm
Layer thickness: 40–200 µm
Density: e.g. copper 99% and steel 99.9%
Benefits to the customer from multi-material printing
Today, 3D printing has long since established itself across the board as an alternative solution for producing workpieces, after centuries of sawing, milling, grinding or ablation. Multi-material 3D printing offers almost unlimited possibilities:
unique material combinations and functional integration
design flexibility for individual, free product design
respond quickly to evolving market requirements and designs
minimize material waste and thus contribute to achieving sustainability goals. 
Our machine, which has been developed especially for multi-material 3D printing, is a milestone for the use of additive manufacturing methods.