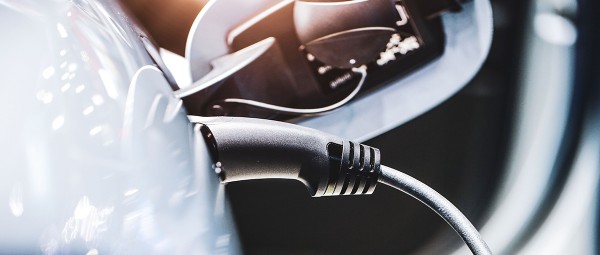 Electrifying ideas for the mobility of tomorrow
Flexible and efficient production equipment for electromobility
Mobility in transition – the use of electric vehicles such as e-cars, electric scooters, e-bikes or similar is constantly increasing. The focus is on climate-friendly solutions for a livable future. Developing new solutions for electric mobility vehicles is currently our biggest challenge.
From applications for e-bikes to electric cars, trucks and buses
As a developer of innovative machines and systems, we implement production solutions to manufacture products for electric vehicles. Technologies that are used in products for producing and using renewable energy, in autonomous driving or for charging infrastructure can also be found in our portfolio. Modern production processes in this area are a key to CO2-neutral mobility, both now and in the future.
For our customers, we implement specific assembly and testing systems, for example for the production of:
hybrid powertrains
electric motors
e-axle systems 
thermal management systems
but also for integrating lithium-ion batteries into battery systems.
Production of electrical drive systems
Our eMobility teams worldwide specialize in a product range for electric cars. This includes the production of rotors and stators, the assembly and testing of differentials and transmissions, and complex 2in1 and up to 4in1 e-axles. In recent years, we have implemented modular and flexible production lines at our global Schaeffler Special Machinery sites, covering a spectrum of products from hybrid modules to complete e-axle systems. We support our customers in the development of these production concepts, from the initial concepts to stable volume production. 
From windings for stators to highly efficient electromobility
Together with our partner Elmotec Statomat, we complete our range of products for the production of electric motors with wire wrapping technologies. In particular, the innovative flat wire wrapping technology for compact motors in electric cars simultaneously enables a lower product weight and a higher copper filling factor. Both ensure improved efficiency.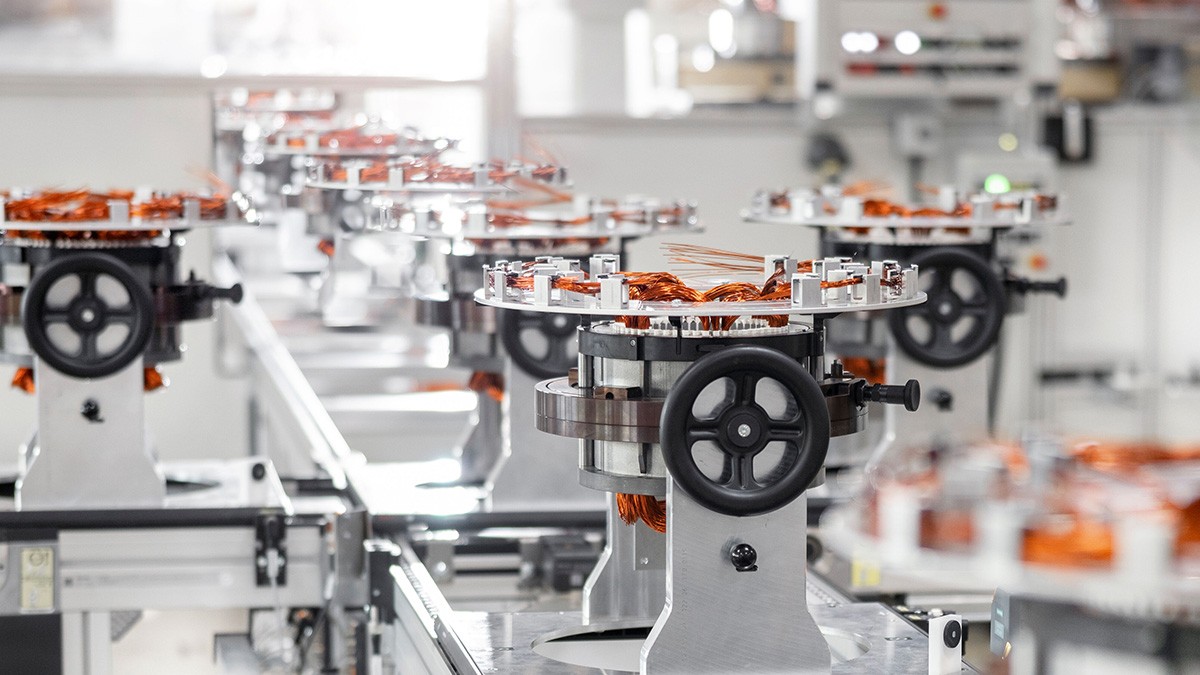 Solutions for e-mobility battery systems
Our complete system solutions for module and pack production of battery systems focus on the individual needs of our customers. These include, in particular, easy access, rapid changeovers and flexible production concepts thanks to seamless integration of AGV systems. Our experts offer their own know-how about manufacturing technologies and their understanding of systems in order to create tailor-made production solutions for efficient and sustainable volume production as a general contractor.
Alternative drive concepts with fuel cells
The technologies that will drive the mobility of tomorrow will be revealed. The use of fuel cell systems as energy storage for heavy goods transport promises greater ranges and no waiting times for vehicles at charging stations. In order to enable electromobility with fuel cells, production concepts for systems for producing hydrogen and for producing fuel cells are required. As part of current research projects, we are also involved, together with other companies, in the development of innovative production systems for these technologies.
Latest e-mobility production technologies
In the assembly and testing of e-mobility components, products or complete systems, we combine robust processes ensuring the highest quality with technologically demanding procedures. The integration of our digital offerings helps to increase the efficiency and user-friendliness of our systems.
An excerpt from our range of services:
Implementation of all common molding techniques for the rotor, including transfer molding
Flashing of software components for power electronics
Dynamic gear testing (single flank testing)
Multi-dimensional imbalance correction procedures
High-performance end-of-line test rigs for drive systems in electric cars
Our high-performance end-of-line test rigs for transmissions and axles in electromobility are already in use in several places across the world. In addition to achieving excellent test results, they are characterized by their wide range of measurement parameters. Among other things, the portfolio includes electrical testing, efficiency measurements, power data measurements in fatigue tests or acoustic measurements.
Our systems are perfectly adapted to the requirements of electromobility. They combine a space-saving, sustainable design with our individually developed software. This enables simple and user-friendly handling of product parameters and machine data.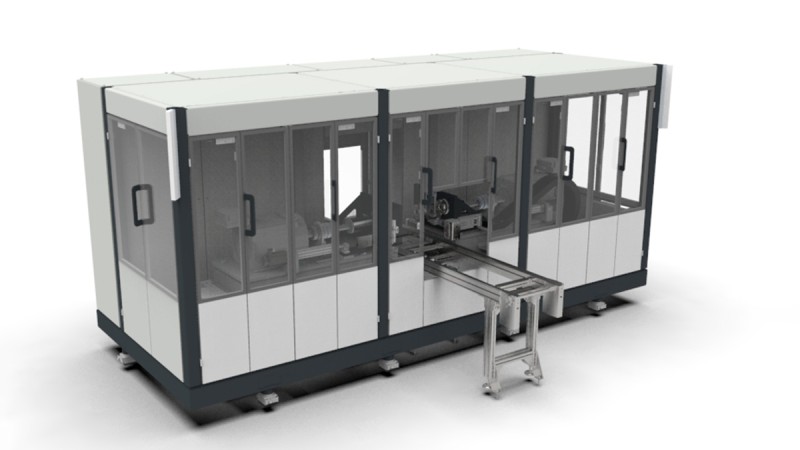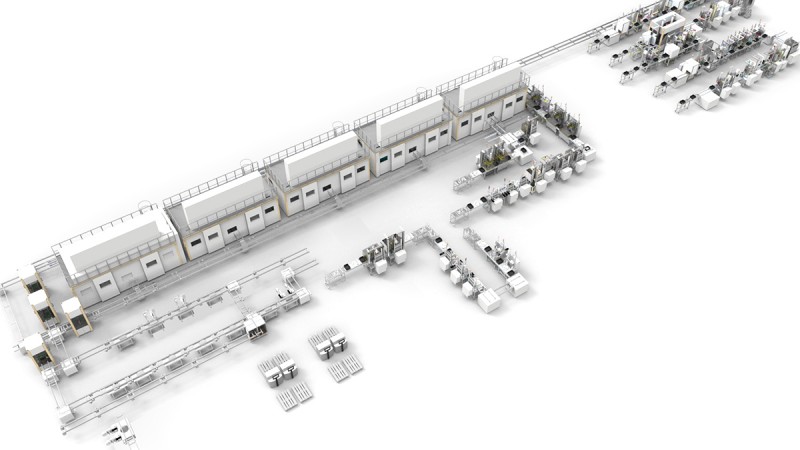 Assembly concepts for products in e-mobility vehicles
The use of hybrid solutions or electric vehicles requires new products for electric drives and alternative drive concepts from OEMs as well as from tier 1 manufacturers. But manufacturers of components in the electrified mobility sector also have to work on new solutions for the reduction of CO2emissions. In order to optimize investment costs, our specialists draw up production concepts for manufacturing electric vehicle products, the capacities of which reflect real demand. Our solutions range from manual, ergonomically designed manual workstations for smaller quantities to complex, fully automated cam-controlled production lines for volume production.
Development of Production Concepts
In complex systems for electromobility in particular, we regularly have to deal with the potentially conflicting issues of industrialization costs, timelines and product maturity. To achieve maximum efficiency and economic success, we meet these challenges with agile methods, design for assembly and simultaneous engineering. This approach enables us to achieve short lead times as well as flexibility in planning and implementation.