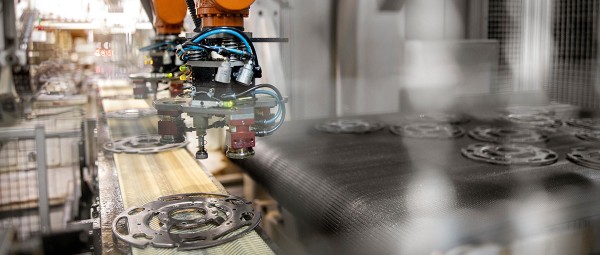 Methods and approaches for automating production
Modern production automation solutions face the challenge of identifying the most cost-effective production solution for a wide variety of requirements. The demand for flexibility and efficiency, the need for diversification and individualization, and dealing with rising wage costs and quality requirements deserve attention.
Levels of automation in the machine concept
We incorporate factors such as cycle time, variant diversity, required flexibility and many more into our production concepts. These aspects determine the most suitable level of automation for the systems. We develop customized solutions for manual workstations up to fully automated, cam-controlled machines.
The factors listed above give the following levels:
Manual workstations
Manual workstations are used if there are high demands on flexibility and variant diversity, in combination with low quantities. The investment costs are rather low.
Chaku-Chaku assembly lines
Chaku-Chaku assembly lines connect manual and automated systems. Employees' workload is reduced in a targeted manner by concentrating their efforts on inserting or positioning workpieces.
Human-robot collaboration
Collaborations between humans and robots should be employed meaningfully to reduce employees' workload. Robots take on monotonous, physically burdensome work, while employees can use their creativity and intelligence.
Robot and standard cells
Using our robot and standard cells gives you a space-saving design and perfect accessibility, with ideal connection options for workpiece carrier circulation systems.
Asynchronous systems
Free-flowing workpiece carrier systems in asynchronous machines form the basis for easily resolving bottleneck processes, by duplicating stations.
Synchronous systems
Synchronous machine systems provide high performance while maintaining high machine availability. Cam-controlled, pneumatic or electromechanical actuators are used.
Cam-controlled systems
The cam-controlled movements of the actuators used, which achieve the highest performance data, are characteristic of these systems. These machines offer the lowest level of flexibility in the product range.
Regardless of the sector, all production companies should look to automation in order to optimize their production control system. The drivers of industrial automation are increasingly intelligent solutions that create the foundation for optimizing material flows and processes through digital data analysis.
Many proven but also innovative technologies can influence the function, reliability and productivity of machines and systems. At the same time, manufacturing costs can also be reduced. The technologies used include robotics, computer control or digital data linking and analysis, as well as implementation of complex software applications.
Developments in automation technology
Industrial automation depends on various factors that influence sectors, product fields and production locations, and much more. For most automation projects, the goals are to improve productivity or reduce costs. Our know-how of automated production processes means that we can offer our customers tailor-made, automated solutions for machines and systems. This can range from evaluating individual production processes to holistic monitoring and control of process templates.
Automation using robots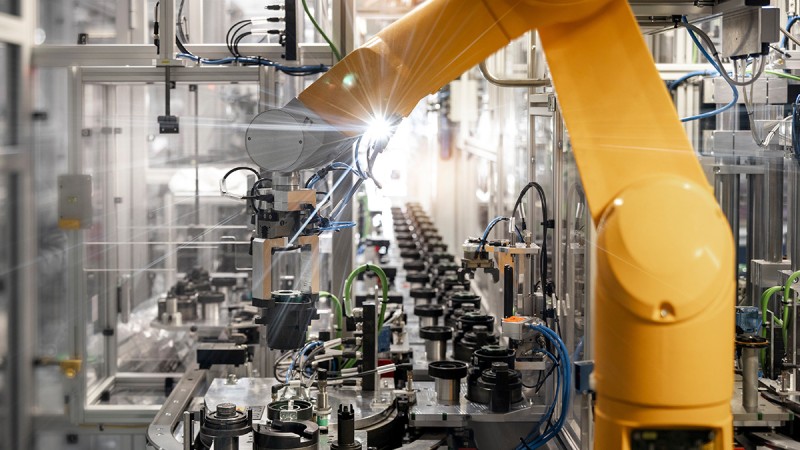 In addition to conventional implementation of industrial robots, our specialists at Schaeffler Special Machinery also offer concepts for the interaction between humans and cobots (collaborative systems). Designing a flexible production concept through the use of automated guided vehicle systems or autonomous, mobile robots is also part of the range of services we offer. For example, ergonomically burdensome or repetitive activities can be optimized for employees. A product-specific process flow can be implemented by adjusting the logistics.
Automation using software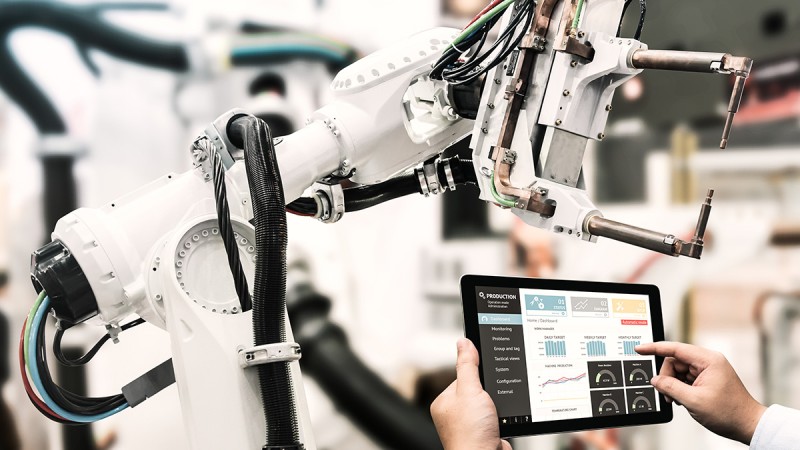 In automation concepts that use Industry 4.0 systems, digital information and the real world are networked and used to improve control and productivity. Automation solutions in this area typically involve significant investments in technology and training. Employees must have the skills to operate and maintain the systems effectively. Nowadays, innovation in software management for industrial automation revolves around artificial intelligence or machine learning methods.
Learn more about the range of digital services offered by Schaeffler Special Machinery
Automatization vs. automation
The key to automating the production of a wide range of products is automatization. At the beginning, the focus is often on process automation or production control. While automatization involves promoting individual approaches to reduce the manual component of work, automation describes the end result. In this state, companies are able to accelerate their production while increasing product quality and reducing the error rate. This is done with the help of machine communication and IT networking, as well as technological implementations.
In order to meet the challenges of automation, careful and detailed planning is needed to control the often cost-intensive integration and maintenance processes. Automation technology influences key interfaces in process templates. Consideration must be given to redundant systems, as well as regular maintenance and monitoring of processes to avoid downtimes or impairments. Our specialists develop individual concepts using information from the customers' entire value stream.
Share Page