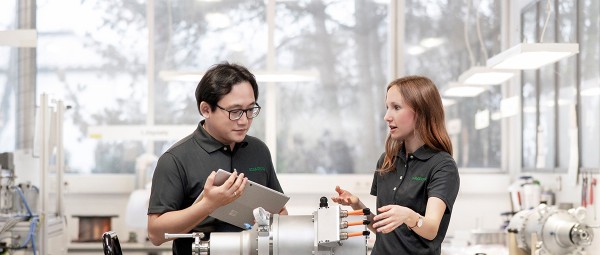 Dynamic balancing machines
Machines for measuring and balancing rotors
Rotors are an important component of electric motors and generators that are rotated by an electrically generated magnetic field in the stators. In order to extend the service life and minimize vibrations in the motors, the rotors that are used must be precisely balanced during operation. Our balancing machines measure and compensate for these imbalances.
Our flexible, scalable production concept for balancing rotors consists of a measurement station and a dynamic balancing processing station. Our modular system allows production to take place either with manual loading or in an automated manner. During automated operation, a robot takes care of the handling. This concept means that adjustments can be made quickly and easily as capacity requirements change. Our devices can be integrated into upstream and downstream processes by direct interlinking or using an AGV system. The setup process can be done automatically with no intervention from production staff.
Process sequence and product range of our machines
The first stage of the concept for our rotor balancing machines involves a measurement station that is used to measure the imbalance of the rotor. A piezo sensor carries out a measurement that is then taken as a basis to calculate the extent of the required correction decrease and its position on the rotor. The zero point is detected by an optical sensor and the test is optimized in a stable manner through interchangeable support units and/or tools. The balance measuring system is suspended in a vibration-free manner and is driven by flat belts. In the downstream processing stations, axial drilling and milling operations are used to compensate for the imbalances in the product.
Our machines can process rotors with the following specifications:
Length 200–550 mm
Rotor diameter: 100–220 mm
Cone diameter: 30–85 mm
Balancing degree: 2.5°
Weight: 2.5–40 kg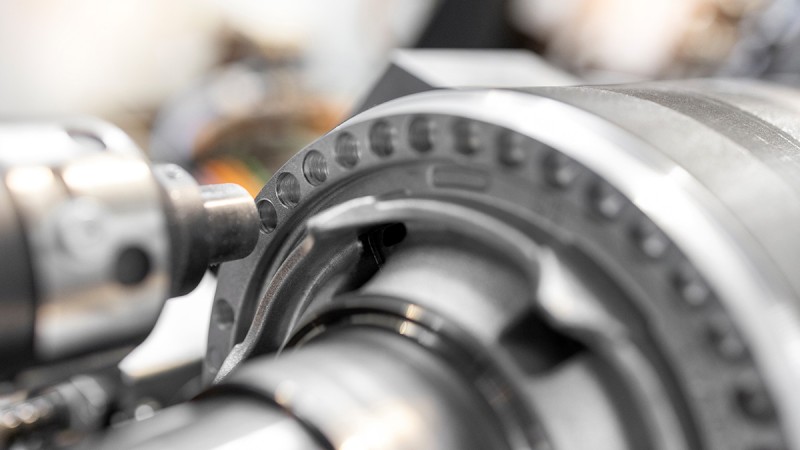 Proprietary software applications for balancing machines
Our proprietary software is optimally adapted to networked production and our human-machine interface. It offers a test result export function that can be run as a stand-alone solution or else integrated into Win CC or the customer's existing GUI.
Share Page