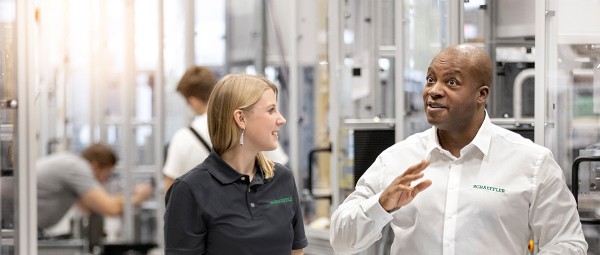 Training program for machines and systems
Training and qualification for production staff
Our human-machine interface for operating machines and systems enables maximum user-friendliness and intuitive handling. Nevertheless, our machines are complex systems. Our training courses provide a basic understanding of the systems, ensuring stable operation and a high level of productivity.
Excerpt from our training program
We offer you a wide range of training courses for your employees, enabling them to acquire the necessary practical skills and the theoretical know-how. Our training program includes standardized or customized courses on the following topics:
system operation
Technology
Maintenance
Quality
Our project team was able to build up the most in-depth knowledge of the equipment during the design and implementation phase. For this reason, machine-specific training sessions are carried out directly with the project team.
We offer you a comprehensive range of training courses to ensure optimal operation of our systems in your production plant. Depending on the topic, the training courses can be carried out online, during system implementation at our premises or after commissioning at your premises. Our training courses are suitable for both beginners and experienced professionals – from the basics of machine operation to detailed training in machine control and knowledge for troubleshooting. Our training program is project-independent and goes beyond our own systems.
Training for machine operators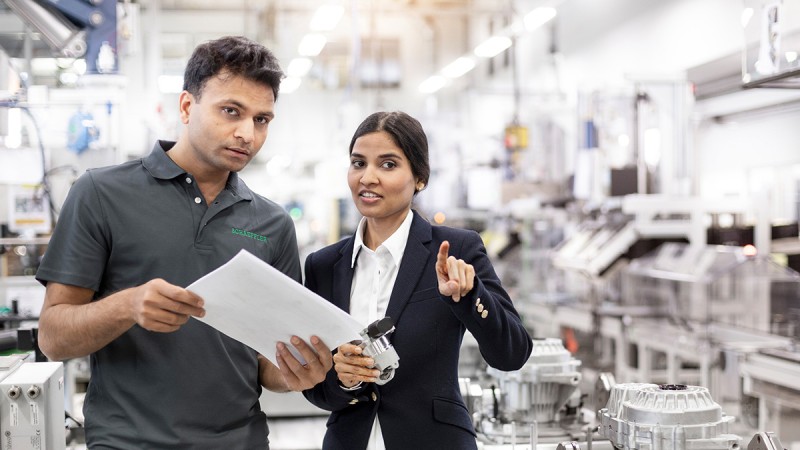 Knowledge of machines and operation of the system
Machine functions and process understanding
Machine safety for operators
Training for maintenance and technology
Setup training
Actions for error prevention and troubleshooting
Maintenance schedule
Machine PLC (machine-specific)
Measurement technology (machine-specific)
Help Center – help available on the system itself
Our Help Center provides employees with a knowledge platform available on the system itself, so that they can help themselves in the event of an incident. Digital help for a wide variety of production incidents can be stored and retrieved in multimedia format in the Help Center. The help tips can be stored individually as checklists, PDF documents, images or videos in the database. This information can then be retrieved and displayed directly on the HMI displays of our systems. The picture-in-picture function allows real-world adjustments to be made at the same time as the instructions are being followed.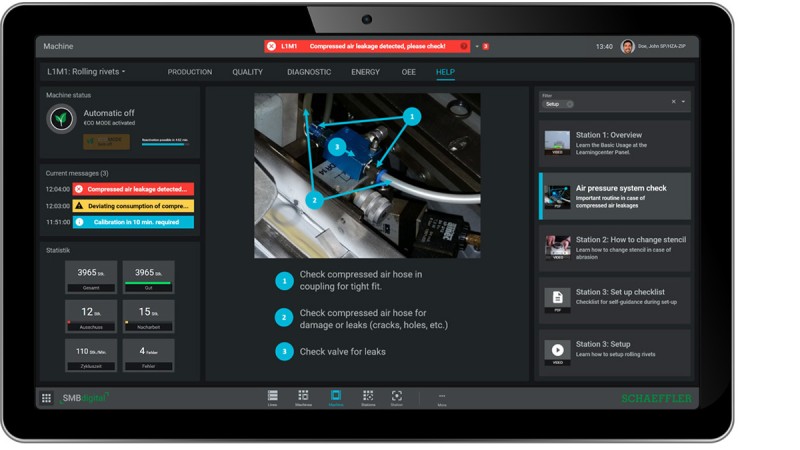 Share Page