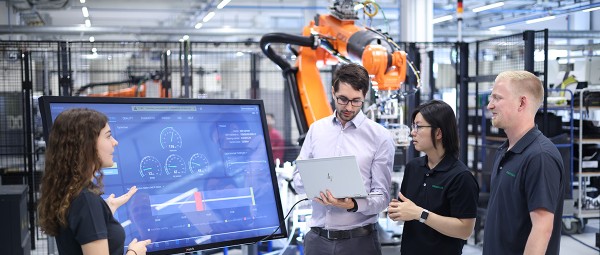 Increasing production efficiency
With software solutions from Schaeffler Special Machinery.
IT solutions for digitalized production
Our goal for the development of a production IT concept: The creation of Smart Factory. Smart Factory is a production environment that organizes itself. Production processes are optimized and digitalized for Industry 4.0 using innovative technologies, automation systems and software.
Software development for the digital transformation of production is one of our core topics, alongside the design of smart and automated, scalable and sustainable production concepts. The networking and use of machine data and the user-centric design of the human-machine interface are two of our current focus points.
Software applications for the production of the future
We implement modular machine systems with huge benefits for our customers. We combine our key expertise in mechanical engineering with our knowledge of current and future IT developments for the industry. From the outset, we focus on the essential issues and enable cost-effective application with maximum value creation.
Our experts are working to develop solutions for this that can be summarized into the following production IT concepts: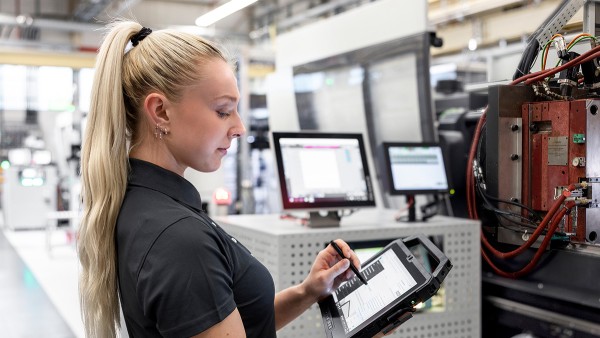 Customary process control systems are used to monitor and control machines and systems. Our Smart.Control system extends the definition of a process control system and is therefore capable of grasping complex manufacturing scenarios. The production data collected are processed centrally so that manufacturing control and quality assurance can be combined in one system. We combine the functionalities of MES (manufacturing execution systems) and process control systems into one optimal software solution.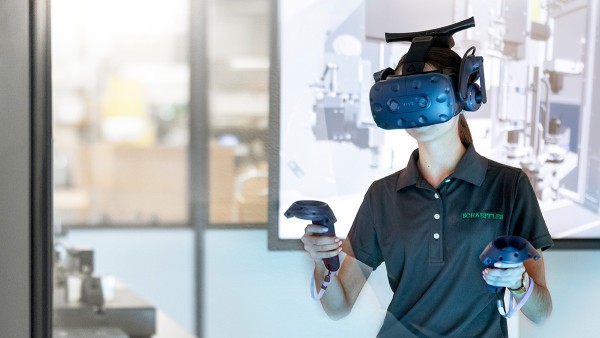 Digital assistance systems are innovative solutions that support management and personnel with regard to production. Processes that require manual intervention or approval are visualized, analyzed and automated on the basis of production data.
flexible software modules for modular manufacturing concepts.
To succeed in the future, companies are demanding flexible production systems that can be adapted to market and customer requirements. Alongside modular, scalable and flexible assembly and testing machines, our Schaeffler Special Machinery experts are developing a proprietary platform solution for software applications. This platform solution, with module-based and standardized applications, offers the following functions:
system connection of relevant hardware and software interfaces 
coverage of relevant security requirements 
provision of the necessary operating infrastructure 
management functions for using and operating our software products.
Our Smart Machine platform is the central basis of our production IT concept for machine-oriented, scalable, standardized software solutions. Our Smart Machine Platform can also integrate into your systems through standard interfaces, for example your cloud solution. Our IT experts will support you throughout the entire software life cycle, providing servicing and support to help you run the software on your production equipment.
All software applications, such as the digital assistance systems and our Smart.Control system, are connected through this platform for our entire portfolio of standard and special machines. Our Smart Machine Platform is a central information interface for all relevant manufacturing requirements and functions. It meets the following requirements: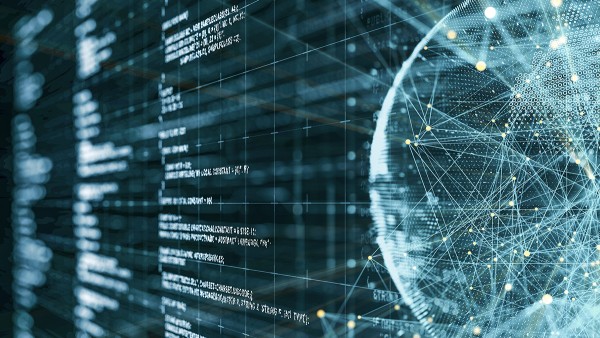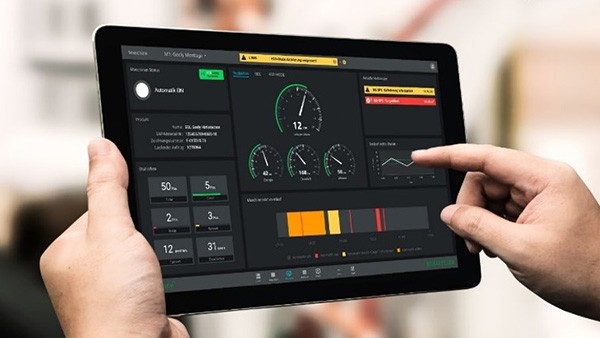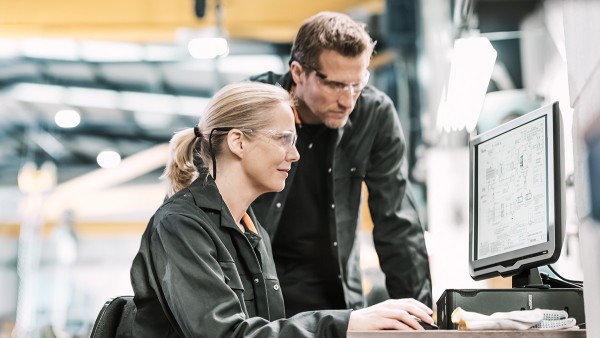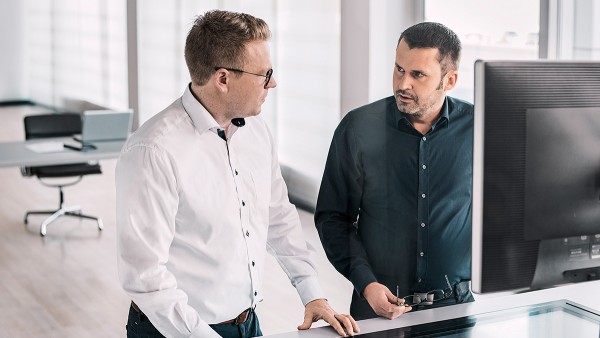 Share Page