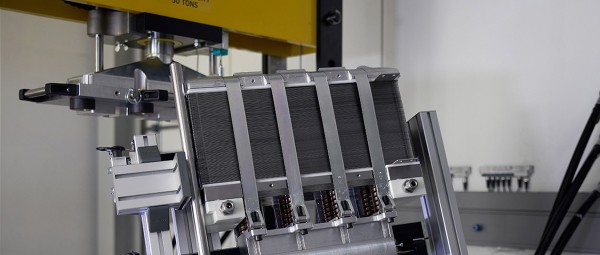 Hydrogen as an alternative energy source for green mobility
Production solutions for fuel cell and electrolyzer systems
In addition to the battery systems approach, the use of hydrogen in fuel cell systems offers another option for CO2-neutral mobility. Currently, fuel cell vehicles account for only a small number of new car registrations, but there has been a steady growth in recent years. At the moment, battery and fuel cell systems coexist. Both systems offer advantages and disadvantages along the value chain for emission-free mobility. We therefore expect simultaneous development for individual applications, e.g. heavy goods transport.
A hydrogen infrastructure is required to use the fuel cells. This begins with the production of hydrogen by means of electrolysis. The electrolyzer electrochemically converts water into oxygen and hydrogen. The resulting hydrogen can be used an energy carrier and can be both transported and stored. The ultimate aim is for the electrolyzers to be operated with renewable energy, creating CO2-neutral, so-called "green" hydrogen.
Schaeffler Special Machinery as an industrialization partner for fuel cell and electrolyzer systems
The demand for assembly and testing systems for producing fuel cells and electrolyzers will increase in the future. Our experts are development partners for the scalable volume production of proton exchange membrane (PEM) fuel cells and electrolyzers.
We develop innovative production solutions to make our production technology fit for future applications. This enables us to meet the high demand for mature technologies and to ensure the long-term economic success of our customers. Our experts can draw on experience and knowledge from product development areas in the automotive and industrial sectors.
High-speed stacking of bipolar plates
Our prototype stacking system stacks bipolar plates with maximum precision and repeatability, with a cycle time of a few seconds. Our modular and scalable concept allows us to easily adapt to quantity requirements and our customers' varying demands.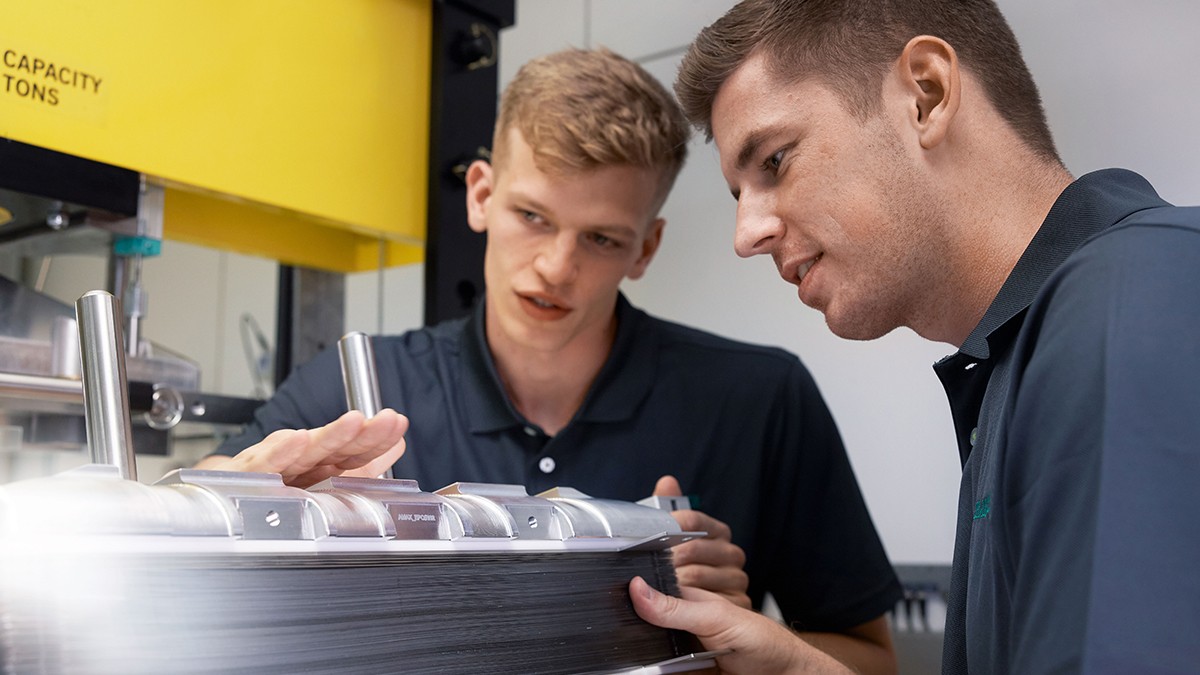 Individual assembly concepts
Tailored to our customers' requirements and needs, our specialists develop individual, turnkey assembly concepts. Whether manual workstations or cam-controlled automatic systems – everything comes from a single source.
Testing technology
Validated and robust processes provide the foundations for achieving high product quality. To ensure this, our Schaeffler Special Machinery portfolio includes a wide range of precise, reliable measurement methods and tests with high reproducibility of results and consistent traceability.
Share Page