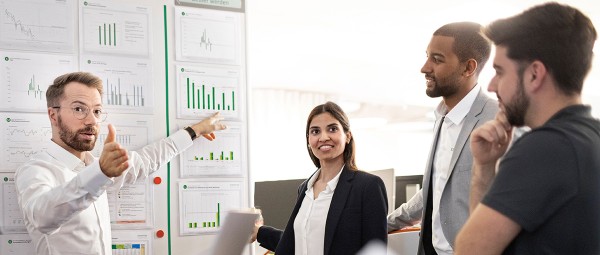 Global project and quality management
Certified and global project and quality management
Our worldwide Special Machinery teams work in line with the highest, GPM-certified project management standards and are supported by our consistent quality management. In this way, we continually scrutinize and improve our work tasks, procedures and the quality of our processes and systems.
As a direct point of contact, our project managers are in close contact with our customers. They are involved as early as the offer phase and are the primary point of contact and interface between our organization and yourselves once the order is placed. Regulated by clear processes and certified by the German Project Management Association (GPM), transparency, clear communication and reliability are of paramount importance for our global project managers.
We are convinced that close and trusting cooperation is the key to a successful partnership. Standardized processes across our entire network, which are based on IPMA project management processes, ensure structured procedures. We invest resources in front loading at an early stage, as through detailed planning, thorough risk assessment and concrete development of the key requirements, we can ensure that the project runs smoothly. Our close project controlling with regard to costs, quality and delivery time means that the initial risk assessment and front loading continue throughout the project process.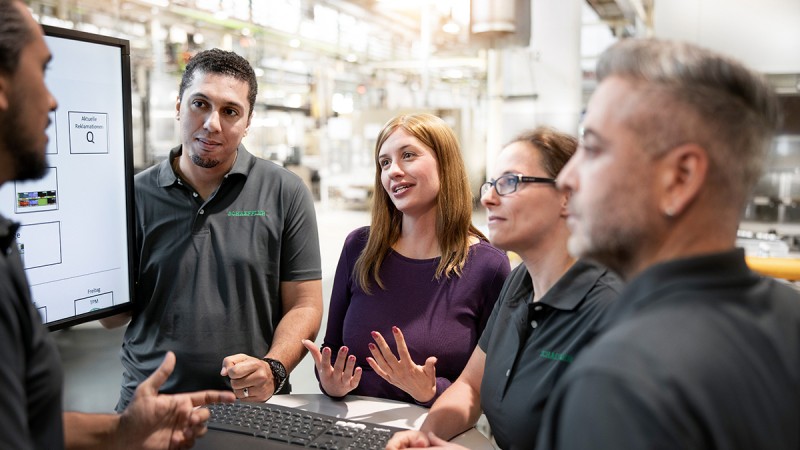 Our integral process culture guarantees success even for dynamic projects. Continuous improvement processes and quality planning and monitoring in our global network ensure compliance with all standards and requirements. We also live up to our self-commitment to provide quality in processes and technologies. We regularly validate our quality management system with external certification companies (Technical Inspection Association, TÜV).
Compliance with DIN EN ISO 9001 ensures that we meet customer expectations in terms of quality and processes. Additional certifications such as TISAX (as certification for information security in cross-company testing and transfer processes) and EMAS (also called EU eco-audit) demonstrate our reliability and competence in these areas.
Our own precision measuring room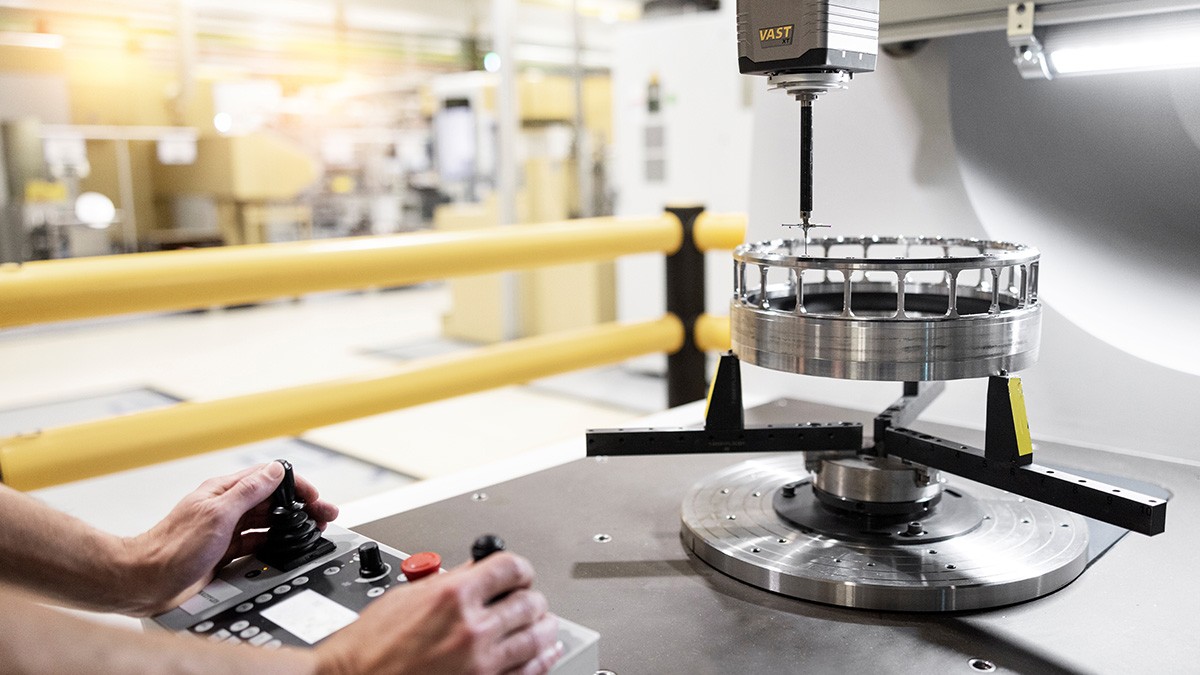 We check the quality of our results in our own measuring rooms, where we have facilities for carrying out various measuring processes.
Material-testing machines for tensile-pressure testing, for determining press-in forces, press-out forces or joining forces
Coordinate measuring machines for checking production tolerances, such as length dimensions, diameters, shape and positional tolerances
Optical measuring systems for 2D measurement of geometric sizes, especially on flat or hard-to-clamp parts
Straightness measuring devices for detecting straightness, parallelism or convexity
Contour measuring devices including roughness measurements for 2D measurement of contours such as radii, recesses, angles and distances
Length measuring devices for collecting data on height, exterior, depth and distance measurements
Share Page