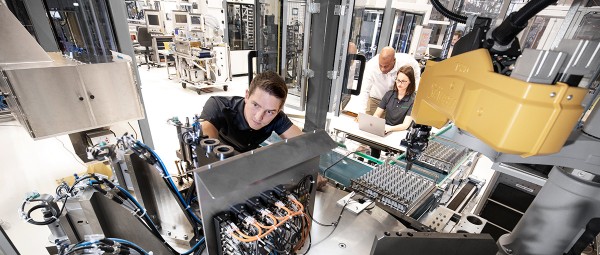 Customized production solutions for a broad product portfolio
Broad portfolio of individual production solutions for our customers' products
Everything from a single source – our specialists at Schaeffler Special Machinery follow this principle when implementing tailor-made production solutions for our customers across various sectors. We combine different technologies, processes, methods and approaches and design complete turnkey systems
A range of technology services from Schaeffler Special Machinery
For more than 60 years, we have stood alongside our customers as a partner for application-specific and innovative concepts. We develop customized concepts – from the initial idea through to design and finally implementation in production. You benefit from our extensive know-how, which we have gained through our many years of involvement in production. We receive direct feedback containing specific information on how our machines operate, which, in combination with the creativity of our experts, allows us to develop individual solutions. Our modular and scalable machines thus guarantee you economic efficiency.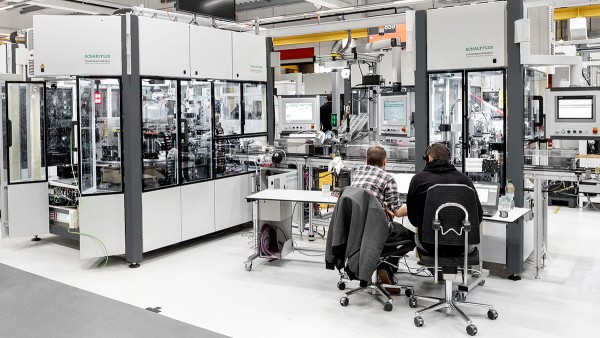 We believe that lean concepts, agility and flexibility, but also sustainability, are the drivers of the production of tomorrow. When developing turnkey machines and systems, we focus on cost-effectiveness and efficiency.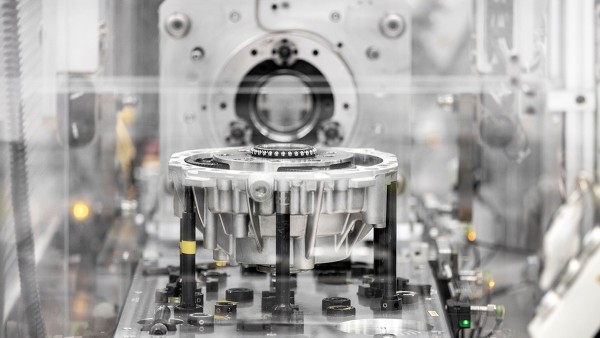 We design modular production concepts that optimize your investment. Our portfolio ranges from manual systems to cam-controlled, fully automatic, networked assembly lines. Variability enabling widespread use or reusability of modules improves the "total costs of ownership" of our assembly systems.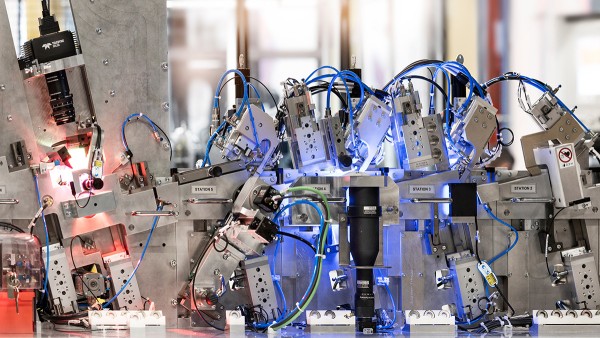 Our measurement and testing concepts are characterized, in particular, by the integration of our entire technology portfolio. We combine the extensive know-how of our experts with innovative processes. We specialize in tests performed under high-speed requirements with high testing and repeat accuracy.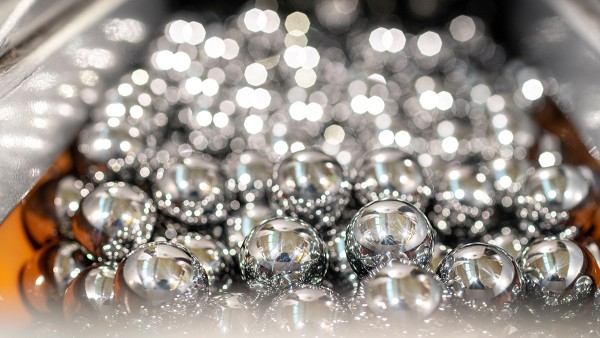 Handling and feeding technology for interim storage and effective transport of workpieces and components is an essential part of many production processes. Our solutions can be used for both new and existing machines, for high-speed applications with up to 120 parts per minute, or for handling large, heavy products.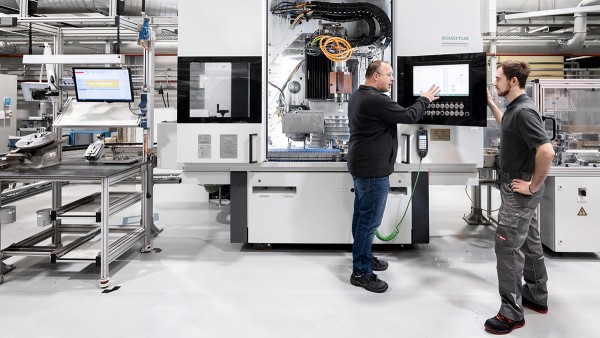 Precision machining of components has a considerable impact on functionality, longevity and reliability in many sectors, such as industry or medical technology. Our grinding machine concept creates a space-saving design, significantly reduced chaining costs and high grinding accuracy.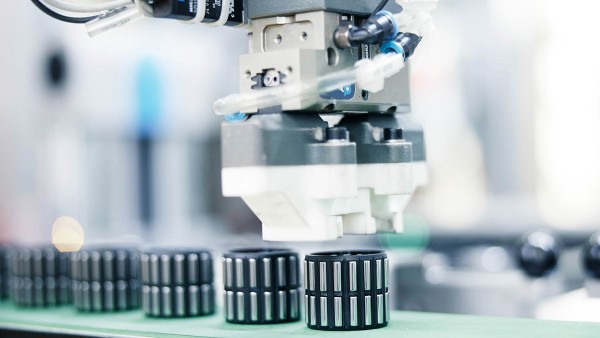 As a system integrator, we implement production automation solutions, from the traditional use of all customary robotic systems to mobile, autonomous cobots. To this end, we work with innovative partners for modern fields of application and new software applications.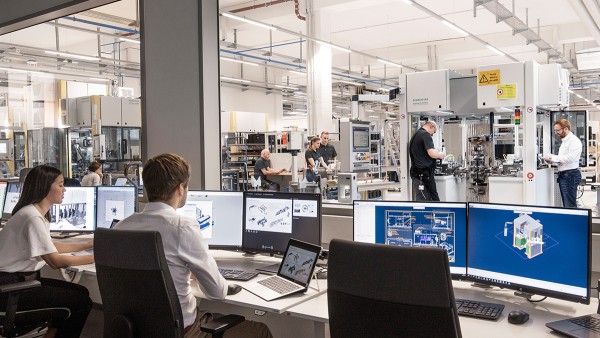 Digitalization offers the potential to further increase the production of our machines and systems. We expect new digital solutions for designing the human-machine interface as well as for analyzing and using machine data. As production evolves, holistic production networking will reveal new opportunities for intervening in and optimizing production processes.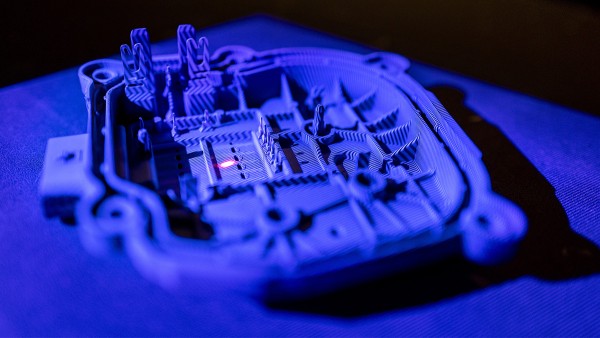 3D printing has already made new component geometries possible and reduced manufacturing costs. Thanks to our innovative multi-material printing method, products can now be printed in one piece from a combination of metals and ceramics in serial production.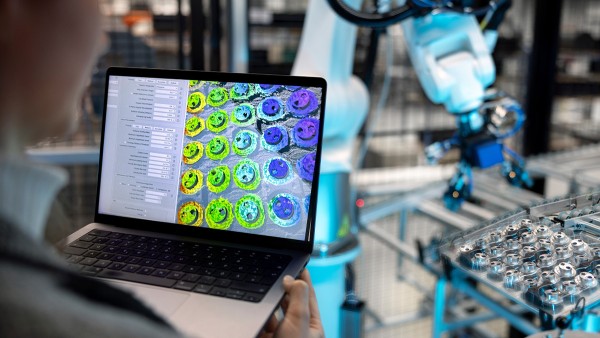 Vision systems consist of a combination of cameras, sensors and image processing software. Using these systems enables pattern recognition, object localization, distance measurement or defect identification, for example. Vision systems can increase production efficiency by using machine learning for quality control or robots for parts handling.
Your partner for production excellence and the production of tomorrow
We see ourselves as a partner for sustainable and economic conceptualization of production, as part of overall value creation. Our experts provide support for more than 4500 projects each year. Every one of these projects is individually tailored to the products and requirements of our customers around the world. Today, we are already addressing questions and topics surrounding the production of the future.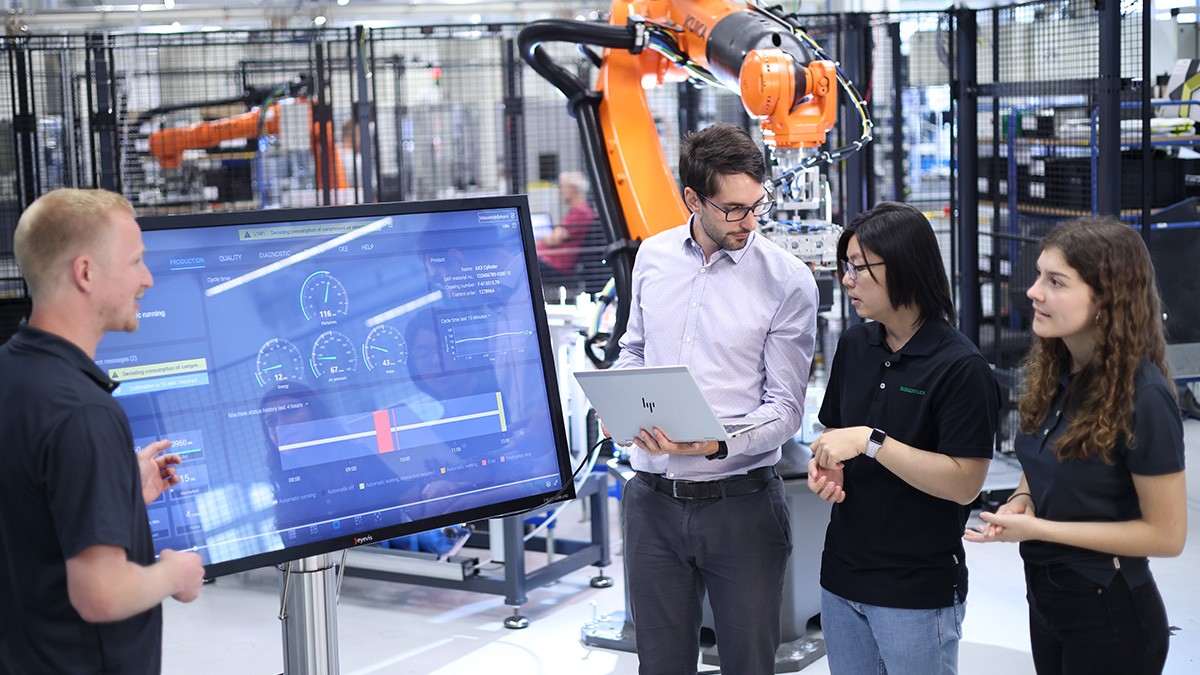 Digitalization:
By networking and systematically analyzing machine data, production can be controlled and planned in a more optimal way. A 360° view of production and production data can offer further potential for optimizing production. Digital technologies, such as IoT (the Internet of Things), machine learning, artificial intelligence and automated information processing and data utilization are among the most recent developments.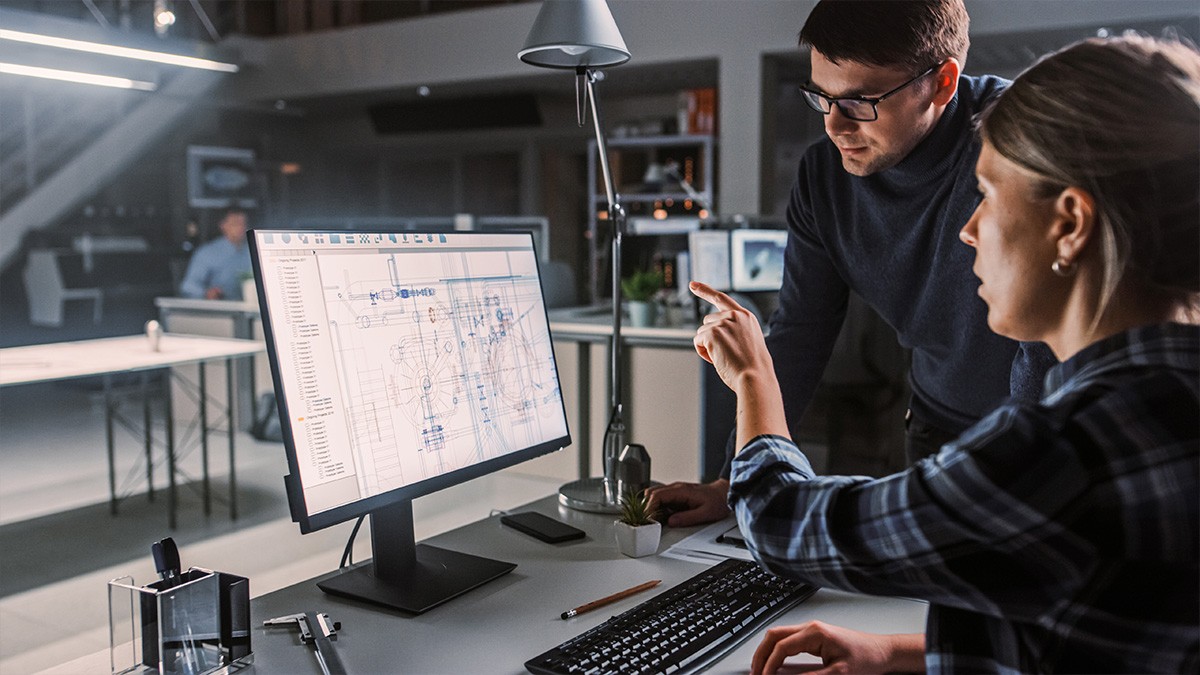 Flexibility
Trends such as the individualization of consumer goods or the shortening of product life cycles call for greater flexibility in production. Systems can be set up in a modular way so that they can be adjusted to market requirements in an agile manner and reused once production has ended.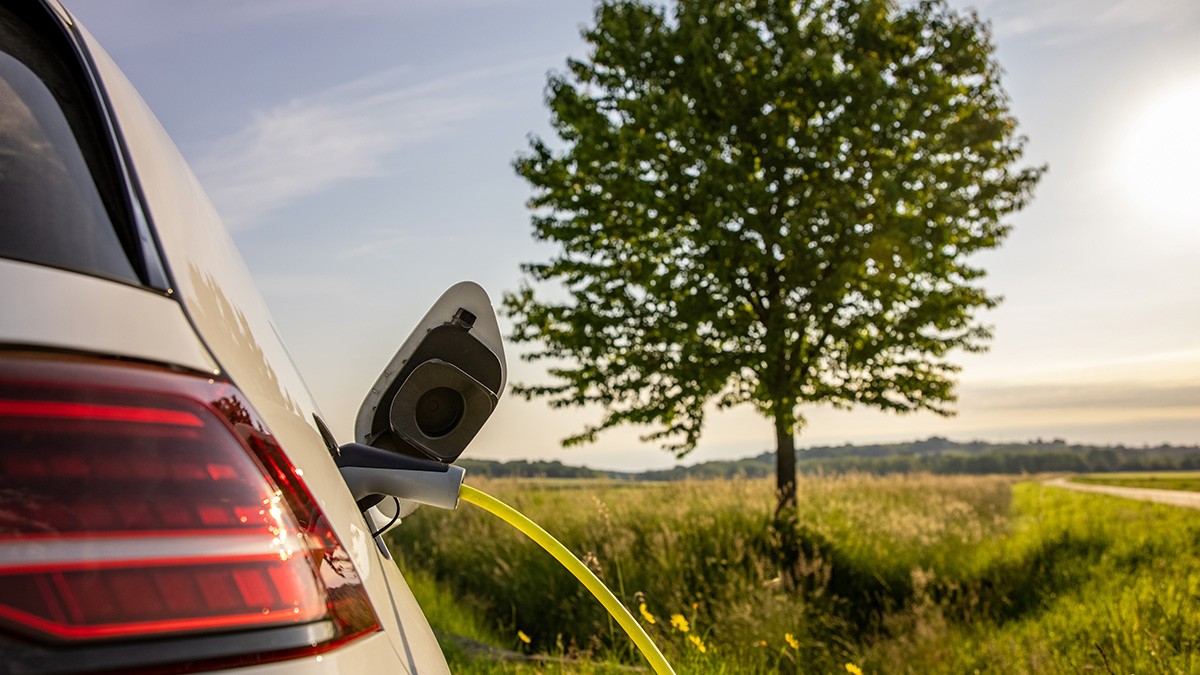 Sustainability
The social responsibility we have to protect our climate also entails optimizing production. Reducing energy and media consumption, using sustainable materials and creating concepts for system reusability can contribute to climate protection
Our experts will be happy to advise you on optimal production concepts
Do you already have specific project ideas or would you like to meet our experts at Schaeffler Special Machinery in person first? Write to us or call us. We look forward to implementing a tailor-made production concept for your product as well.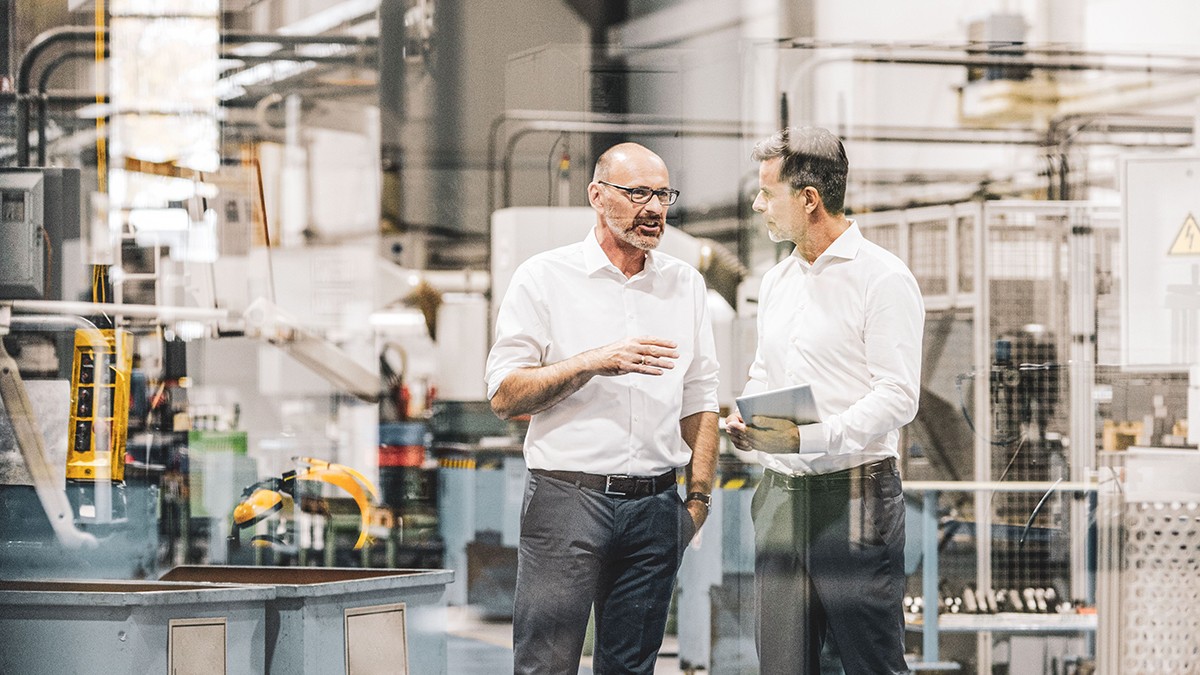 Share Page