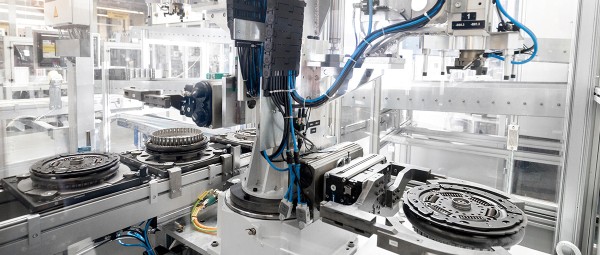 Assembly machines for industrial production
Assembly machines for a wide range of products
Whether for individual components, component groups or complex systems – our specialists develop and implement high-performance, economical assembly machines for our customers. Our many years of experience and extensive know-how in special machinery make us a reliable supplier of production equipment for various sectors, such as automotive, medical technology or industry.
Our range of services extends from planning, construction and implementation through to guidance during ramp-up of volume production and finally machine support as part of our after sales service. Servicing throughout the entire life cycle of the machine is also part of our portfolio.
When developing our machines, we consider a wide range of factors that result in the optimum production setup. These normally include but are not limited to the following:
the evolving requirements of the product
the readiness level of the product
the production site
the degree of automation
the value stream design
the quality requirements, and more.
Process range and highlights of our assembly concepts
Influenced by these factors, manual workflows and hybrid or fully automatic assembly machines can offer the optimum production process. Irrespective of the degree of automation, we use the simplest and most robust technologies and processes to achieve a high level of availability and precision and the highest product quality in lean production facilities.
Assembly lines for thermal management modules
In 2011, Schaeffler achieved a milestone in needs-based temperature control of vehicle drives and interiors with the first thermal management module (TMM). Since then, tens of millions of units have been produced for a variety of OEMs, using 22 assembly lines located at three sites around the world.
With our needs-based machine concepts, we can also handle complex assembly machines. The contribution we make to product development (design for assembly) and the flexible and agile way in which we deal with new challenges (simultaneous engineering) make us the preferred partner. Reliable and robust processes and methodological training on assembly machines guarantee our customers a high level of reliability and excellent product quality. 
Our TMM production concept consists of manual processes for parts handling and for assembling subassemblies and cable harnesses. These activities are performed by trained employees at ergonomically designed workstations that are suitable for their body type and age. This minimizes work stress. Automated modules for various pressing, screwing and welding processes, electrical calibration and robotic handling for laser and EoL test cells complete the line.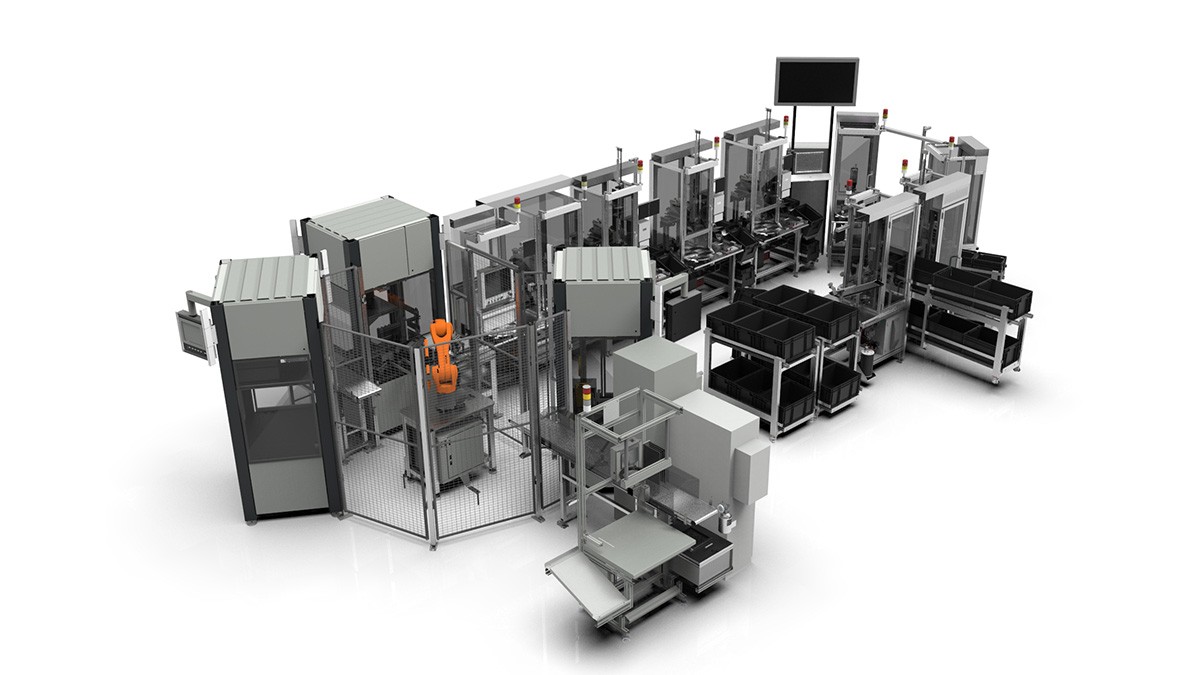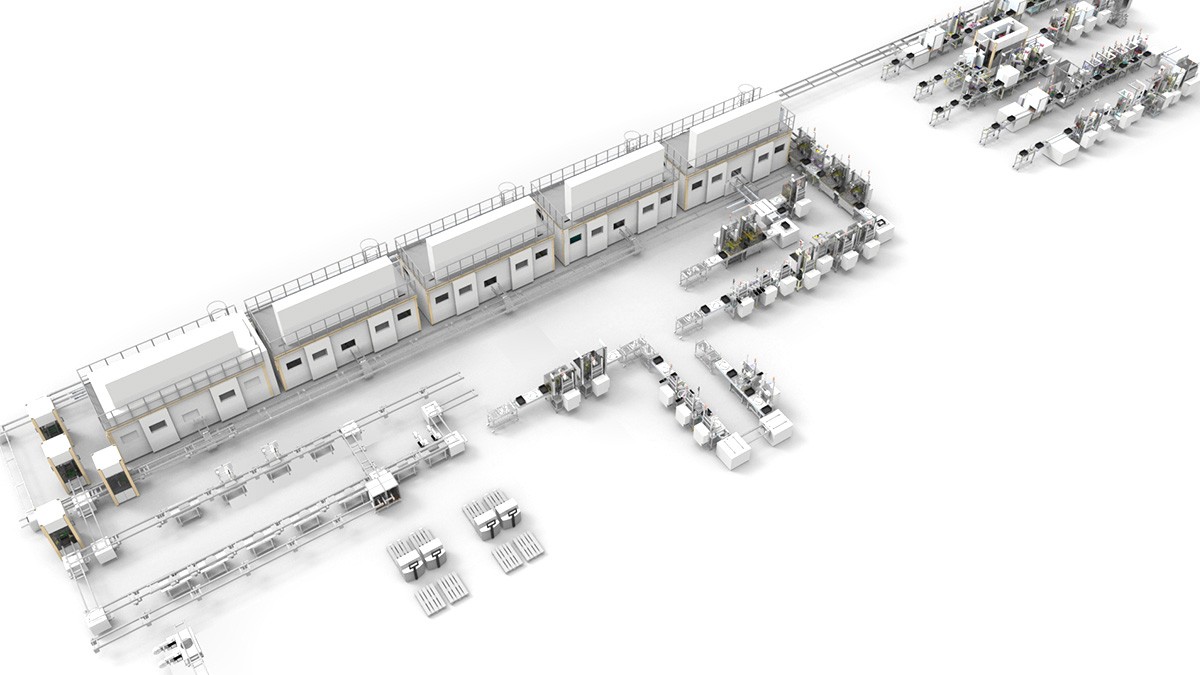 Assembly system for e-axle systems
The machine, which consists of two pre-assembly lines and one final assembly line (including end-of-line testing), is used in mixed operation to produce five different product types, to be used on front and rear axles. The flexible station design allows different product types to be produced. Consistent traceability and process data monitoring forms the basis for seamless and customer-specific tracking of individual assemblies. Innovative workpiece carriers mean that the position of the transported product can be changed across all work levels. This allows us to achieve optimum alignment for lean process design. AGV systems handle the logistics between the two pre-assembly lines and the final assembly line, both transporting full workpiece carriers and handling empty ones.
Fully automatic assembly of balance shafts
Our machines are characterized in particular by high technical availability and short setup times. We achieve this, for example, with tool-free quick-change systems that enable changeover operations to be performed without significant effort and in the shortest time possible. This gives us the flexibility to produce different product types using the same production equipment.
The balance shaft assembly machine comprises a total of five robots from different manufacturers that work together on the production line, from removal and feeding of the individual product components to packaging of the end products. The interaction between these robots was already digitally simulated during machine construction. This upstream virtual commissioning enabled the process sequences to be validated at an early stage, thus reducing the time needed for commissioning.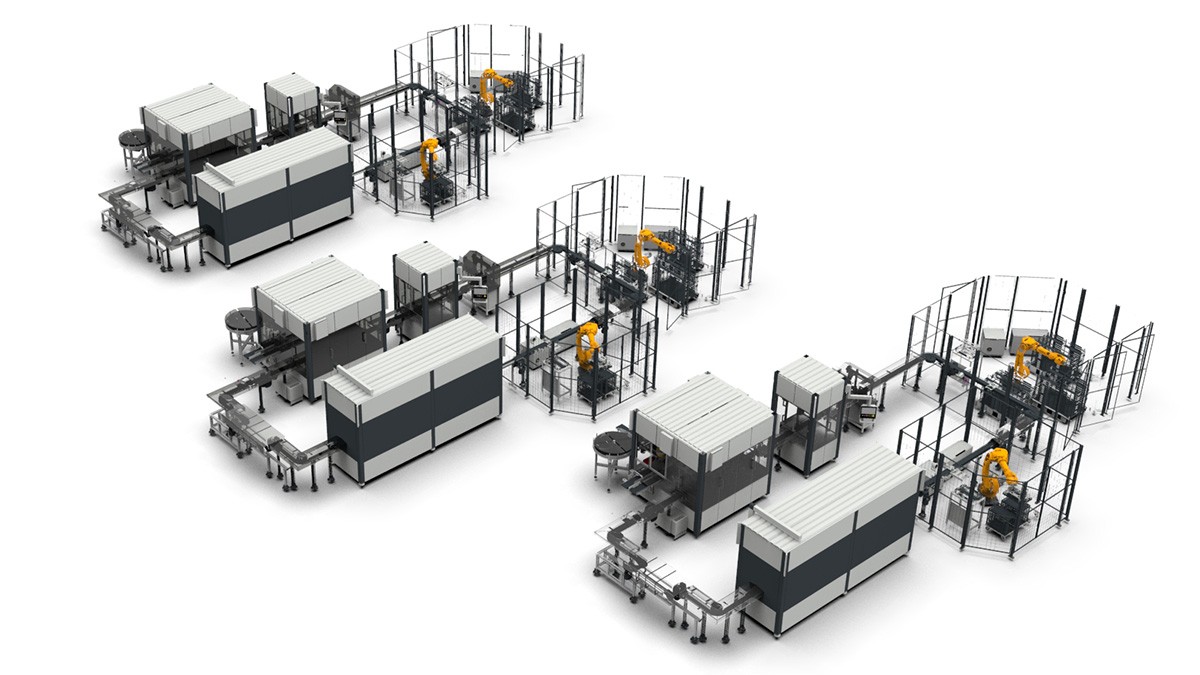 Excerpt from production methods in our assembly systems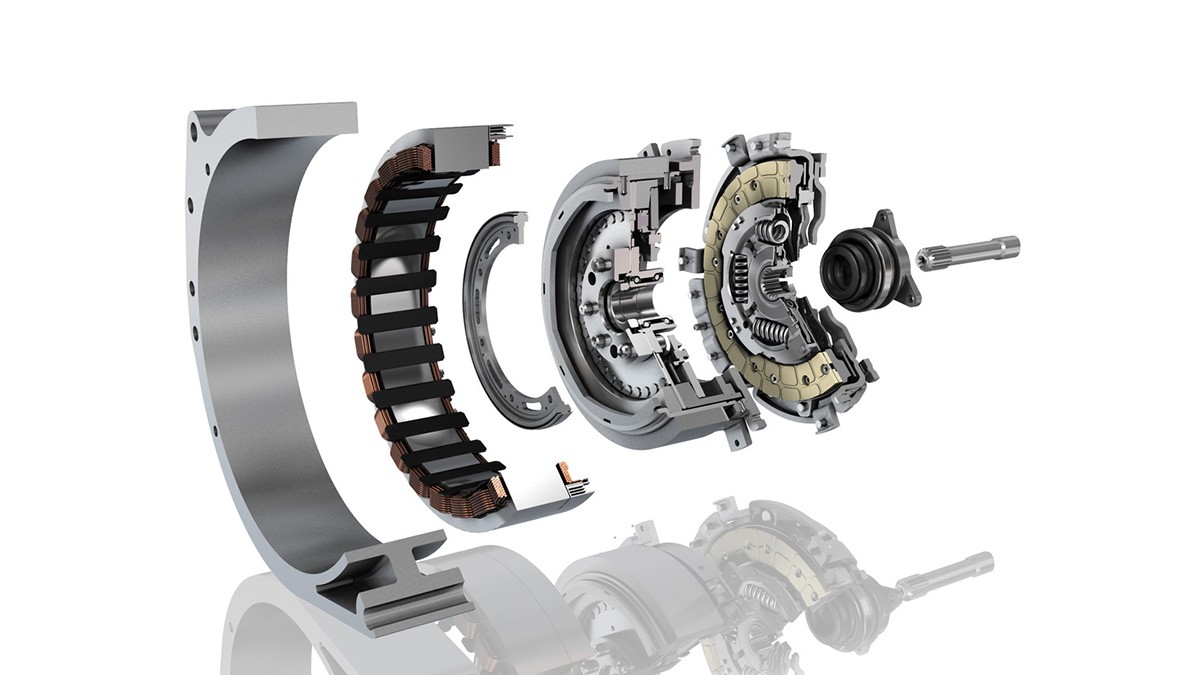 Mechanical engineering assembly technology uses a variety of methods that alter the physical condition of the product. Our portfolio of production technologies for assembly includes:
screwing, joining/pressing, gluing, greasing
rolling, flanging, caulking, riveting
stripping, winding, balancing
labeling, packaging.
Everything from a Single Source
Schaeffler Special Machinery develops an individual production solution for you: manual or automated assembly, complex or modular and scalable.
Assembly concepts for your production
Do you use other technologies as part of your assembly concept? Our experts are also proficient in other assembly methods, which we can connect together using our know-how of interlinking and handling or feeding components. In addition, our expertise in function and quality testing rounds off our portfolio. Get in touch to develop your all-in-one solution.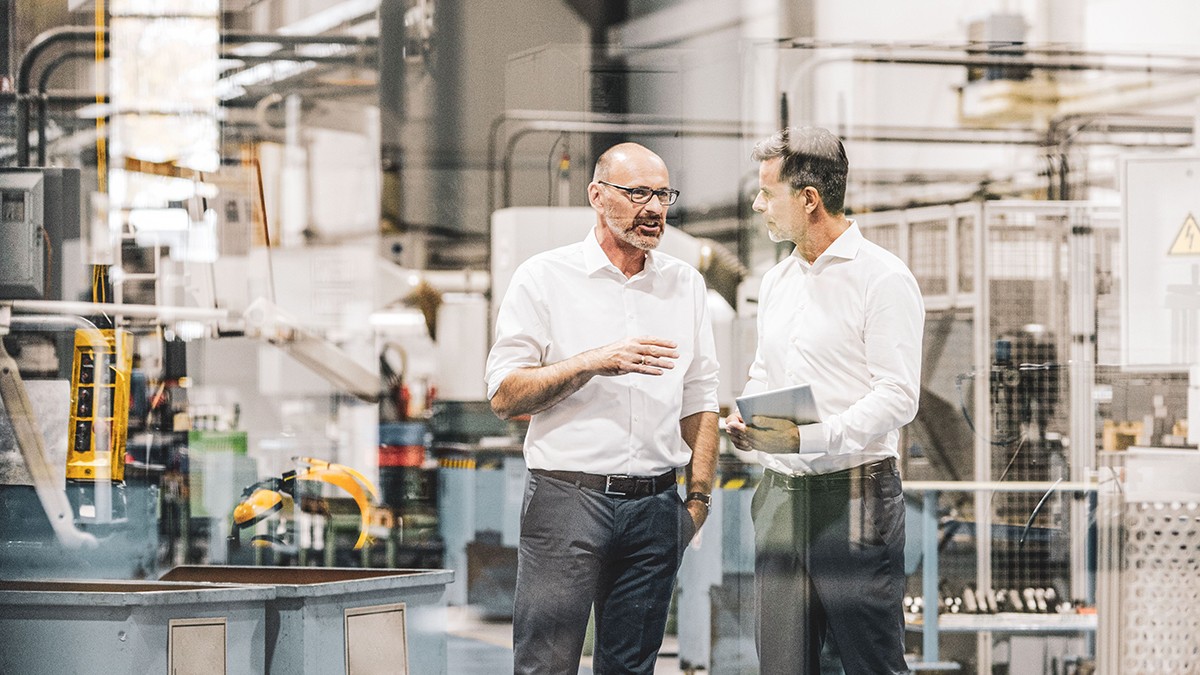 Share Page