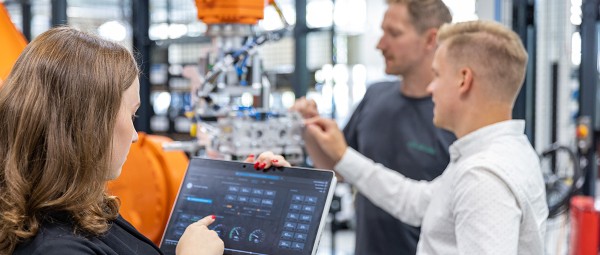 June 27 - 30 | Munich | Hall A5 booth 311
Intelligent production solutions using smart automation and digital networking
For the second year at the leading international trade fair automatica in Munich, we are once again presenting our smart automated and intelligent solutions for your production. Now branded as - Schaeffler Special Machinery - our value proposition for excellent quality and our understanding as a partner for production excellence remains.Learn more about our trend topics in 2023.
Efficient production facilities for battery modules and packs
Expanding production capacities for mobile energy storage is one of the biggest challenges on the road to sustainable mobility. However, the production of battery systems requires significant new investment compared to that of electric drives. To reduce our customers' risk, we bring together experts in module production - from pre-assembly and insulation - to battery pack manufacturing, regardless of the cell form used. We offer solutions for:
Insertion and mounting of the cell modules in the battery pack housing
Electrical and thermal integration of the cell modules
Sealing the housing and carrying out leak tests on the battery packs
Charging and programming of the battery packs
Final end-of-line testing ensuring high quality standards of all battery production steps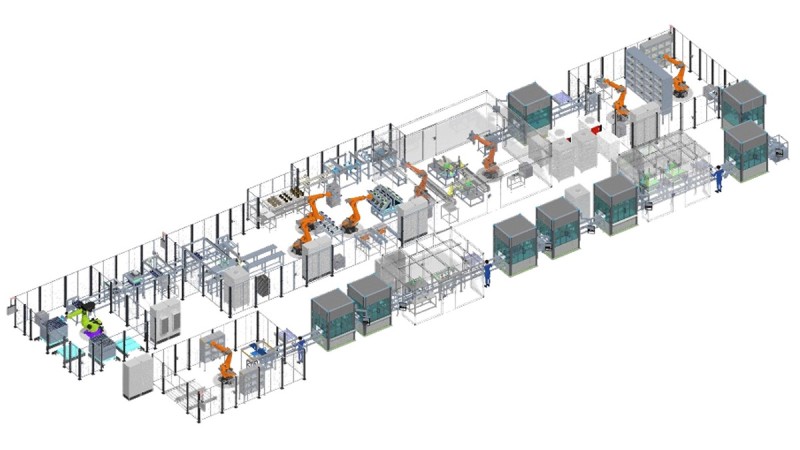 Software applications for digitized production
We combine our key competencies in mechanical engineering and digital applications for concepts with modular machine systems that offer high customer benefits. Our Smart Machine Platform forms the central basis of our production IT and offers machine-oriented, scalable software solutions. With our Smart Machine Platform, we pursue the goal of designing a central information interface that covers all relevant requirements and functions for production. Machine learning algorithms and AI-supported data analyses complement the functionality of our machines, ensure process capability and increase efficiency.
Climate-neutral product carbon footprint in production
We track our contribution to CO2-neutral production throughout the entire supply chain. For this purpose, we consider the product carbon footprint (PCF) of our machines and systems. We improve the PCF through the use of sustainable materials, energy efficiency, reduction or avoidance of media consumption, and machine software that actively contributes to reducing consumption:
Use of recuperative drives for higher efficiency
Implementation of compressed air-reducing components
Involving employees in production by detecting standby times or possible leaks and wear in the system at an early stage
Implementation of machine learning models for networked and data-driven control of production, process optimization and reduction of scrap.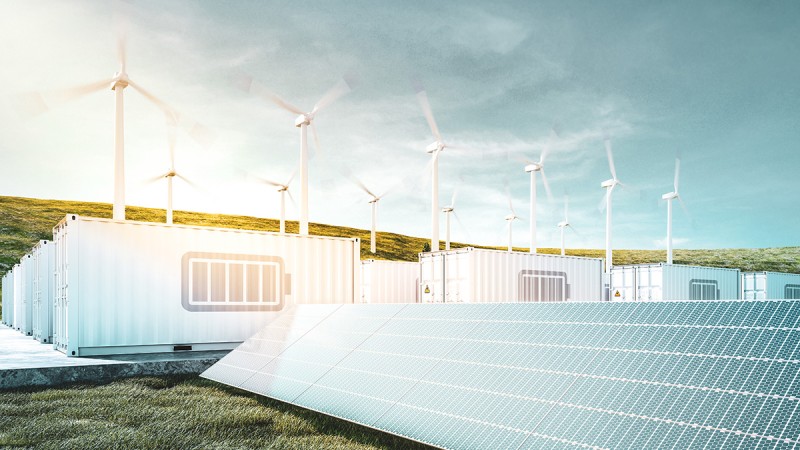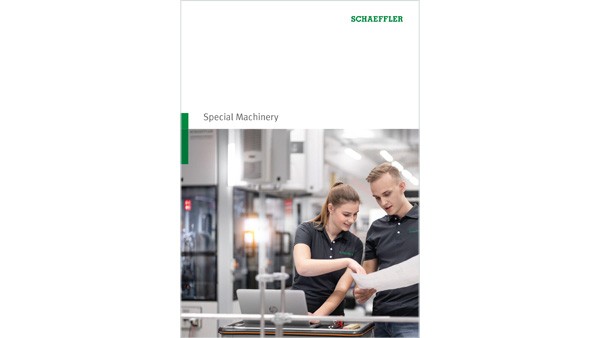 Special Machinery
Schaeffler Special Machinery is your partner for production excellence and customized production solutions. Find out about our range of services and learn more about our company.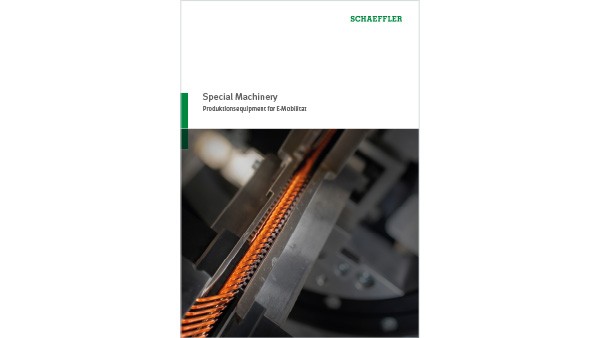 E-Mobility production equipment
Mobility is changing. We support our customers in this transformation process with intelligently automated, efficient and sustainable concepts. Get to know our portfolio for e-mobility.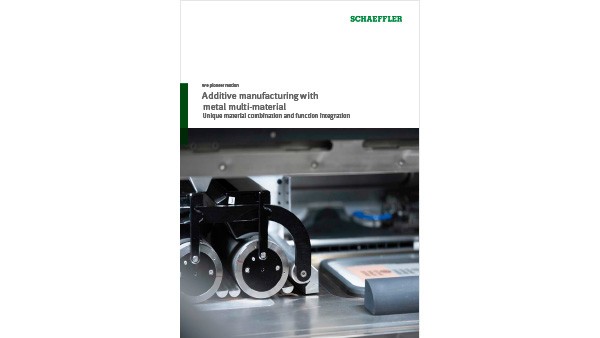 Additive manufacturing with metal multi-material
In cooperation with our partners, we have developed a machine for innovative multi-material 3D printing. We offer a comprehensive range of services that includes the machine along with the corresponding software and the provision of the printing material.
Share Page