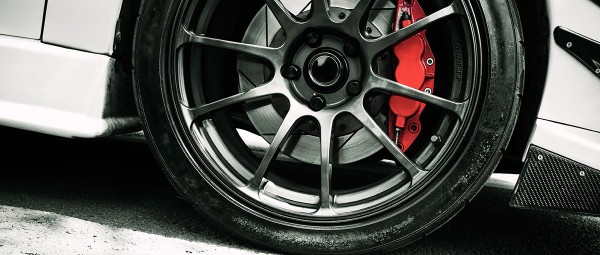 Automotive solutions for manufacturing components and systems in vehicles
Automotive components in volume production
We work for large, international original equipment manufacturers in the automotive industry as well as for suppliers in this sector. Our decades of experience in robust and stable volume production make us a reliable partner for our customers in the industrialization and high-volume production of various vehicle components. Lean processes, guaranteed quality and short cycle times are just some of the customer requirements that we regularly meet for our individual applications.
Components and systems for conventional internal combustion engines are still in demand, even if the major changes in the automotive industry are currently moving toward electrification of the vehicle powertrain and identification and development of long-term, sustainable solutions for energy storage. There are also new requirements for assistance systems and products for autonomous driving. In addition to requirements from the automotive aftermarket (car spare parts), there are still hardly any economical solutions for electrified freight transport in serial production, on which greater focus can be placed in the future.
Our range of services for automotive products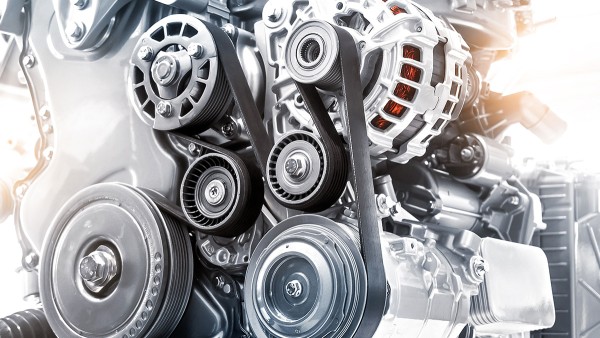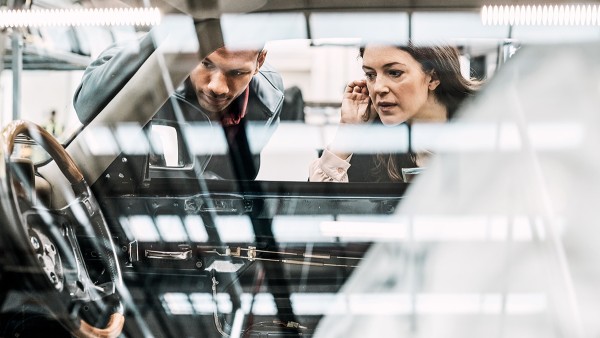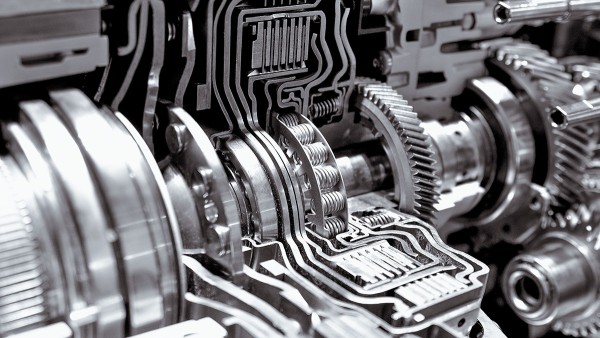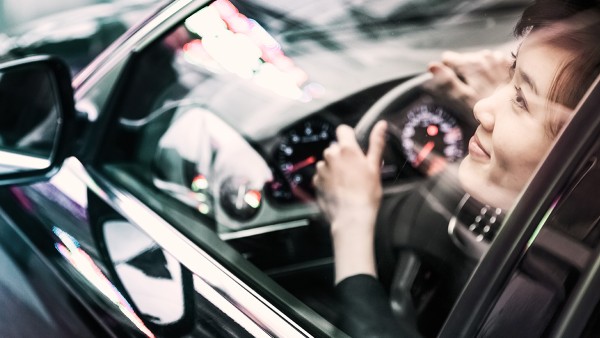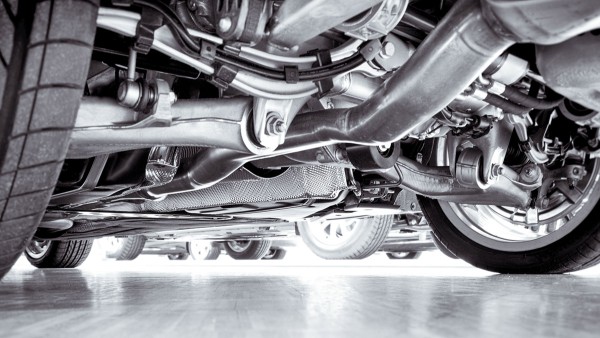 Production technologies in the automotive industry
Our entire technology portfolio is used in the development and realization of automotive products. We are continuously expanding our range of services with innovative concepts and developing optimization potential to ensure sustainable competitiveness.
In addition to sophisticated testing and assembly systems for conventional drives, our expert teams already have extensive know-how regarding other relevant core technologies:
Data collection and management, as well as implementation of labeling applications for comprehensive process monitoring and customer-specific traceability
Image processing concepts with AI empowerment for optical error detection, as well as measurement or robot guidance
Digital twins for testing machine control and software for achieving shorter delivery times as well as concepts with reduced risks and valid processes
Automated guided vehicle (AGV) systems to reduce costs and optimize workflows while increasing availability, reliability and flexibility
Looking for a global partner for your production?
Our experts will be happy to advise you on individual, customized turnkey production solutions. Feel free to contact us at any time.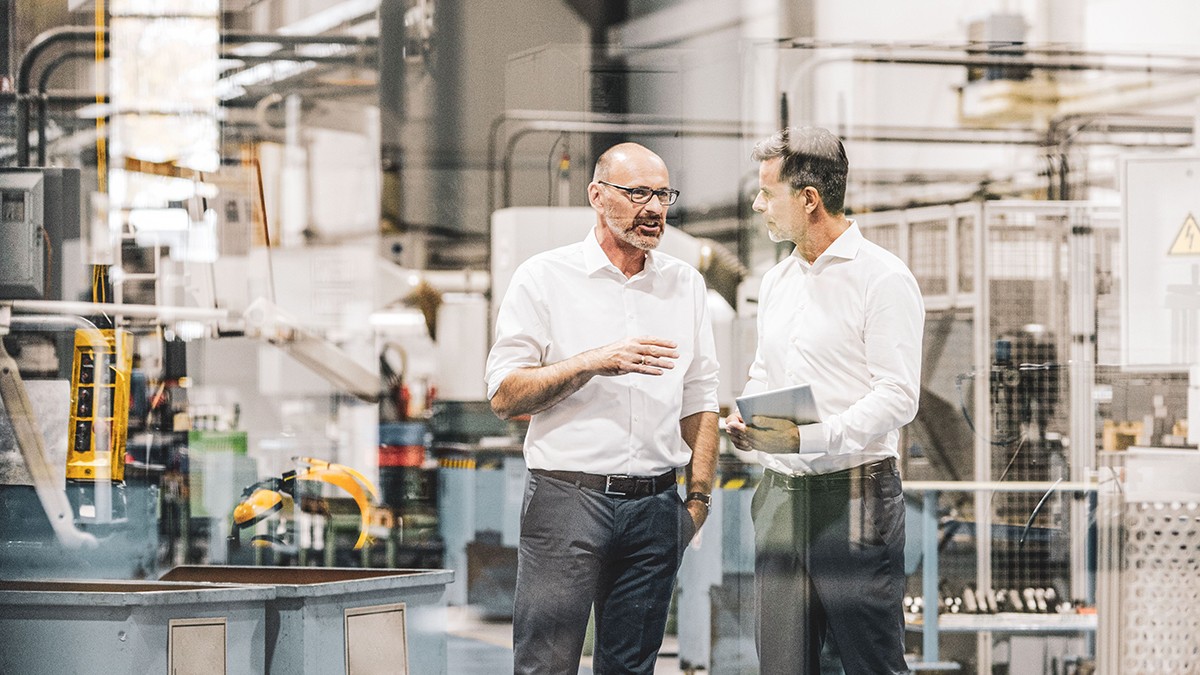 Highlights of realized production concepts for automotive products
Assembly system for sliding rails
Agile production in a volatile market environment thanks to adaptable concepts: Batch production with traceability and series processes for the core technologies has already been implemented for the product ramp-up of the sliding rails. Thanks to the early analysis of expedient expansion stages and the resulting scalable and modular concept, the investments could be smartly adapted to the real needs of the product ramp-up.
Production solutions for thermal management modules
Faced with the potentially conflicting issues of industrialization costs, timelines and product maturity, we meet these challenges with agile methods, design for assembly and simultaneous engineering. This approach enables us to achieve short lead times as well as flexibility in planning and implementation. In the production concept for thermal management modules, this translated into value-driven and lean process design, a high level of technical availability and ergonomically verified systems with flawless accessibility.
High-performance end-of-line test rigs for transmissions
Constructed from a modular system with various logistics modules and designed for a wide range of tests: Our EoL test rigs for transmissions are the best in the business thanks to their space-saving design and cost-optimized assembly. The implementation of recuperative drives and energy-saving systems supports our goal of climate-neutral production. Our end-of-line concepts range is not limited to transmission applications, but can also be adapted for other products and industries.
Share Page