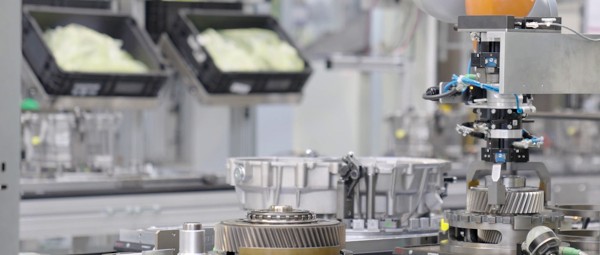 Increasing productivity through human-robot collaboration
Cobots as part of human-robot collaboration
Lightweight robots, also known as cobots, combine the strengths of humans and machines in a production concept. Human skills, such as creativity and fine motor skills, are complemented by the technical strengths of robots. These include, for example, repeat accuracy, strength and endurance. Monotonous and physically demanding activities are carried out by the robot, while human intelligence is reserved for other tasks.
Production concepts can benefit from the use of cobots as a result of:
intelligent automation
increased production flexibility
rapid return on investment
straightforward implementation
flexible security concepts
quick and easy elimination of malfunctions.
Making good use of cobot solutions
Our analysis of different production environments has shown that using cobots in direct collaboration with humans can rarely be implemented with meaningful results. Implementation in compliance with the necessary occupational safety and productivity requirements does not necessarily offer a (cost-)effective solution in this situation. In most cases, traditional integration is the more economical choice.
Despite being used with a protective fence or light barrier, these lightweight robots are a future-proof innovation in the field of robotics. Coexistent use in production concepts does not cause cobots to lose the benefit of high flexibility and simple automation. Smart and simple gripping solutions, networking of manufacturing processes and system intelligence will gain in importance and autonomous production will increase with the use of cobots.
Our team at Schaeffler Special Machinery will be happy to advise you on automation solutions and carry out individual analyses of the greatest areas of potential at your site.
Use examples for lightweight robots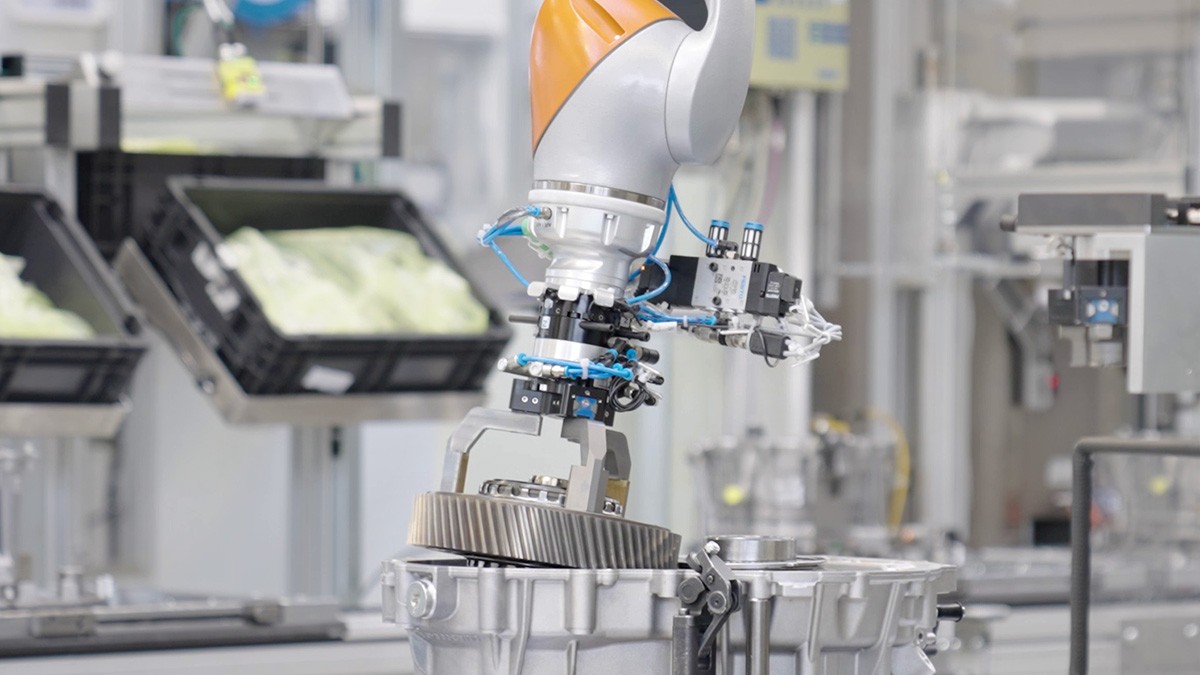 Sensitive joining of gear stages in e-axles
When assembling e-axle systems, interlocking gears must be joined in the axle housing in one process step. The work of joining gears was ergonomically burdensome and monotonous for the employees involved. This delicate task could be automated, by implementing a sensitive lightweight cobot with force feedback to carefully position the gear stages. As a rule, the cobot would take over this work task independently. If difficulties arise when attempting placement, for example if the cobot cannot find an installation position or the cycle time is exceeded, the process can be supported by employees. This self-learning and self-optimizing process could provide a robust process within a short learning period.
Bin picking of unsorted products
In the process known as bin picking, the removal of unsorted components is automated thanks to the interaction between lightweight robots and modern camera technology. A 3D camera is mounted in the system, either on the robotic arm itself or on the ceiling above the bin or with axle systems to be positioned above the bin. Using the images thus obtained, grippable parts are determined for the cobot, which then independently defines the gripping paths within a defined range of motion. The lightweight robot then removes the individual products one after the other and feeds them in order to the downstream process.
The use of modern camera technology can also allow the flexible removal of bulk material or layered piles, for example. This also increases the systems' ability to flexibly adapt to a range of different products.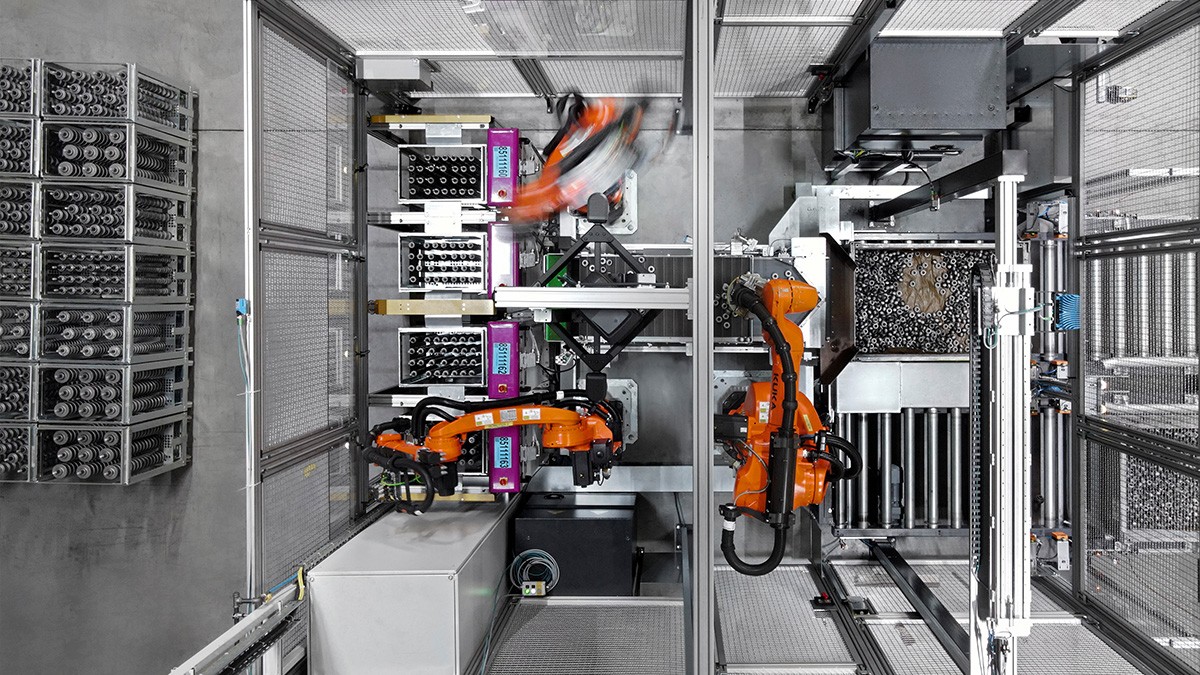 Share Page