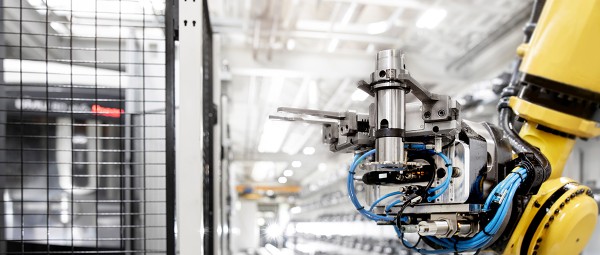 Solutions for production automation
System integrators for robotics applications
Demand for robotics and automation is currently high, and continuing to grow. Work steps that were previously completed manually by specialist personnel are transferred to highly specialized handling robots. These approaches to automation have permanently changed production in recent decades. Many of our customers rely on lean and modern robotic solutions to increase their competitiveness and product quality. 
We provide direct, on-site support to our customers around the world. We analyze production processes and identify potential for automation. Using the knowledge gained, our specialists develop tailor-made concepts – from the traditional use of industrial robots to human-robot collaboration (HRC).
Innovative production solutions using robotics
As system integrators, we partner with mainstream robot manufacturers and use their range of products to design the best production solution for you. To create your individual robotics concept, we select and integrate the suitable robot type according to work task, cycle time, products and other influencing factors.
In modern production approaches, it is not just industrial robots that are important, but also and in particular systems that are easier to use. The focus is on user-friendly implementation that does not require any complex robotics programs. This allows processes to be automated in a flexible and adjustable manner. These applications are used in handling technology, assembly and testing, and also increasingly in logistics. Short payback periods make modern robotics concepts immediately appealing from an economic perspective.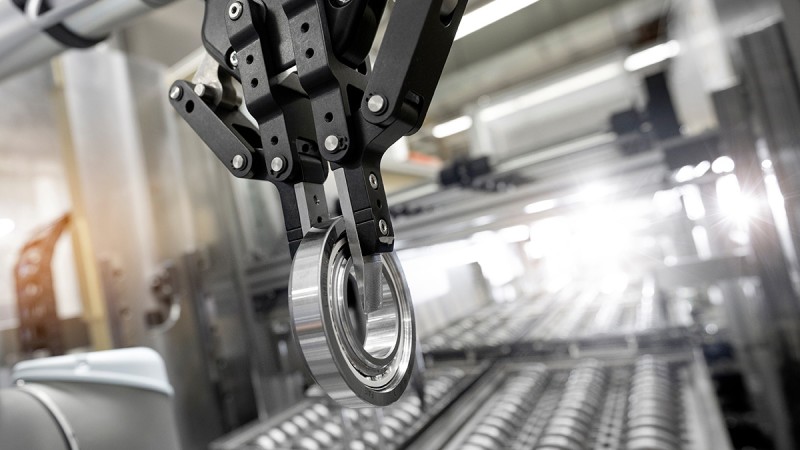 User-friendly, intuitive to operate and easily adjustable to new tasks – the potential applications for HRC systems are varied. Collaborative robot designs are lean to integrate into production and cost-effective to purchase and operate. Due to their high flexibility for many different possible uses, these lightweight robots are a growing alternative to conventional solutions, although they are associated with different occupational safety requirements.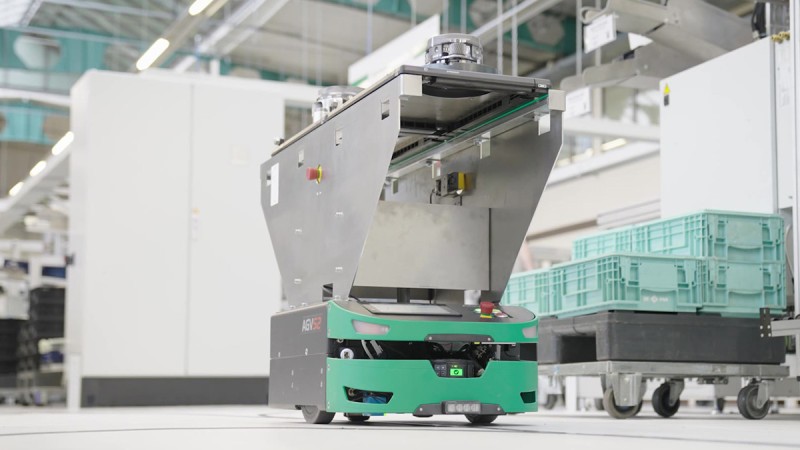 Industry 4.0 features automated guided vehicles (AGVs) or AGV systems. Using these systems offers extensive opportunities for optimization with regard to the flexibility, modularity and automation of your processes. In the field of logistics, intralogistics or process module chaining, there are specialized vehicles on the market today that we offer as part of our production concepts.
Schaeffler Special Machinery – Your partner for production excellence.
Do you want to optimize your production design? We analyze your requirements and identify potential. We take this as a basis for developing your individual concept and ultimately a series-produced turnkey solution for you on site. Our experts design appropriate processes and systems adjusted to your existing value stream. We always keep an eye on various influencing factors, such as product maturity, industrialization timeline and industrialization costs.
Share Page